Betraying its reputation for "high cuisine", Row 14's just introduced an insane, secret, late-night menu of "dishes you make at 3 in the morning" (...which they actually start serving at 10p), with gut-busters like S'mores Potstickers in wonton skins (with homemade marshmallows/ ground-up buttered graham crackers/ Brazilian chocolate), Philly Cheesesteak Empanadas (with Wagyu skirt steak/ Cheez Whiz), and a grilled cheese topped with another cheese slice, a layer of mac & cheese, and a fried egg called the Grilled Cheese and Cheese (tomato soup won't be necessary, as you'll instead want to sop up your melted brain).
Recommended Video
This Fried Chicken Sandwich With Sushi Rice Buns Is the Best of Both Worlds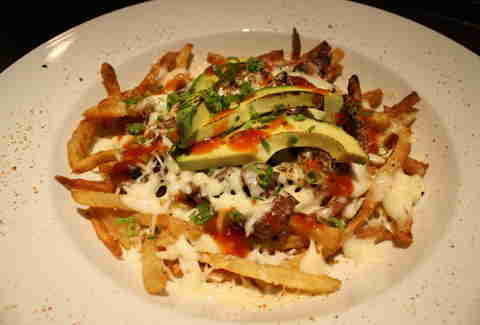 Previous Venue
Next Venue
Venue Description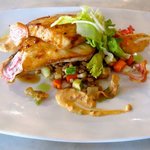 1. Row 14 Bistro & Wine Bar
891 14th St, Denver, CO 80202
Row 14 pays equal attention to its cuisine as it does to its drinks. Its substantial wine list is curated with the intention of pairing well with any of the delectable meals of its menu. Think about how heavenly the heavenly match up of a New Zealand Pinot Noir with roasted duck breast must be.