You say tomay-to, I say tomah-to, but who cares, because neither of those things tastes as good as a Tee-aco, which is how you pronounce Blake St newcomer T|ACO. Dwarfing its sibling eatery in Boulder, it has a sort of Spaghetti Western vibe with hardwood, classic movie posters, and cowboy scenes on the walls, and three shelves' worth of tequilas behind the bar. A section on the menu titled "Before Tacos" (aka the worst epoch in human history) contains standard housemade chips/ fresh guac, multiple varieties of salsa (habanero, salsa chipotle), Mexican pizzas topped with Oaxaca/ cheddar, and carnitas/ steak/ chicken, and the more exotic red snapper ceviche or lamb leg sope with cucumber yogurt sauce. The main events are stuffed with everything from seaworthy fare like Mezcal-marinated shrimp & seared ahi, to land lard like a skirt steak with poblano rojas/ crema & queso cotija, chicken mole, and the red onion/ salsa verde/ cilantro Lengua, which really should be considered a French dish considering there'll be another tongue in your mouth. And the enormous tequila selection isn't messing around either, stocking bottles from Olmeca Altos, Artá, and 1800, aka the number of times that song says the word "tomay-to".
Recommended Video
You Can Now Get Artisanal Twinkies Delivered to Your Door in NYC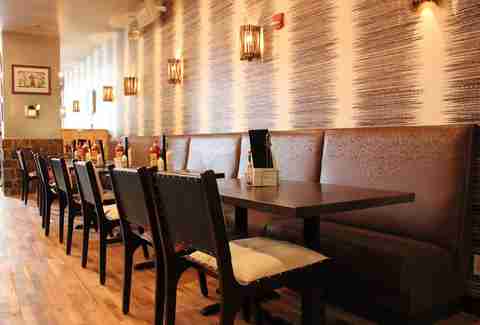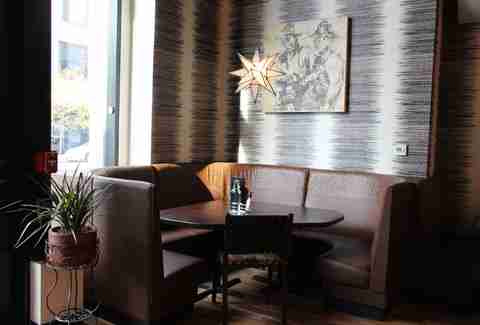 Previous Venue
Next Venue
Venue Description
1. T|ACO
1550 Blake St, Denver, CO 80202
This Denver branch of the two-locations chain T|ACO, pronounced Tee-Aco, is much bigger than the Boulder spot, and good thing because this place will likely be packed thanks to its menu of cheap tacos, fresh chips & salsa, and even a Saturday-Sunday brunch offering. If that's not enough, they've also got a list of killer cocktails and a bunch of tequilas to help you wash it all down.