With food trends changing so rapidly, it's amazing that people are still nomming on pizza! Wait, what? No one says "nomming" anymore? Well... pizza's still good, right? Ok perfect -- so go check out the creatively topped pies at Fired Up. Serving "culinary pizzas" alongside burgers and small plates heated by a clay oven set ablaze with oak/ apple wood, this 70-seat Golden Triangle joint's set off with a barnwood-backed bar and a wall made out of recycled cork board, so feel free to push-pin up "eat lots of pizzas, burgers, and small plates" reminder notes. Them diminutive plates were built to pair with eight mainly CA/WA kegged wines, and include a 6oz meatball smothered in red pepper tomato sauce, fried chicken thighs with Thai chili sauce, and creamy polenta with housemade chorizo & rock shrimp, though all anyone wants nowadays are those stupid dubstep shrimp that sound like unintelligible static when you chew them. Unless you're Louie Anderson (... if you are: thanks for reading! Sorry for everything.), their 10" pizzas are personal-sized, and run the gamut from internationally inspired (the Korean short rib/ housemade kimchi Seoul, the ancho chorizo/ poblano/ cotija El Hombre) to locavore-friendly (the bacon/ onion/ eggs Farmer, the shredded CO lamb/ goat cheese/ organic tomato Coloradoan). Four burgers round out the menu/ The You (like the Angus/ chorizo/ poblano Carne Fuego), all of which are complemented by 10 taps of rotating craft brews from Great Divide's Chocolate Yeti to Oskar Blues' Mama's Little Yella Pils, quite possibly the best nom of them all.
Recommended Video
Enjoy This Hearty One-Dish Dinner Bake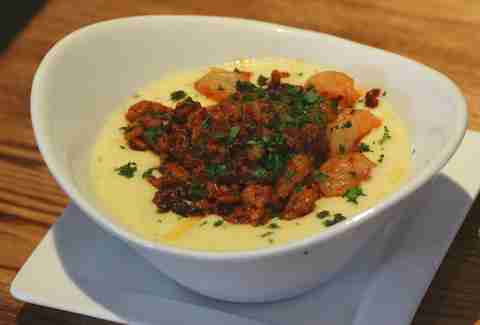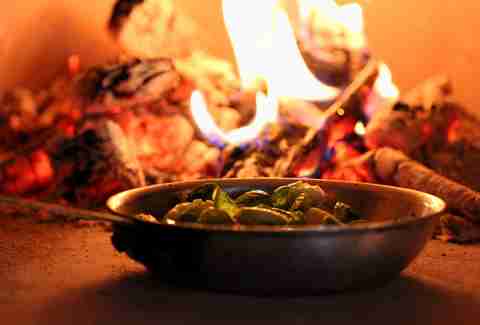 Previous Venue
Next Venue
Venue Description
1. Fired Up
1135 Bannock St, Denver, CO 80204
Take a bite out of culinary pizza paradise at this Golden Triangle joint. This ain't your uncle Tony's typical slice - from "The Coloradoan" (shredded CO lamb, goat cheese, organic tomato) to "The Farmer" (house Cream Sauce, Nueskes Bacon, Fire Roasted Onion, Two Farm Fresh Eggs), you'll be sure to find a pie oozing with cheesy perfection.