Sure, you've heard of piss and vinegar, but did you know that you can get pissed off vinegar? It's true: The James Beard finalist at Phat Thai has just unleashed a slew of vinegar-filled cocktails, all inspired by an "almost medicinal"-looking mystery liquid he came across while cruising an Asian market, making even the most cursed monkey paws look all cute and sanitary by comparison.
He started mixing said elixir (which turned out to be some sort of vinegary... something) with all sorts of booze, and, after the deaths of only a few of his most insignificant busboys, realized he should probably just start experimenting with his own. From that, he created three new cocktails whose "acidic elements" so nicely balanced the joint's "salty/ sweet/ sour/ spicy" Southeast Asian flavors, he even came up with food pairings for each. So get down there right now to try: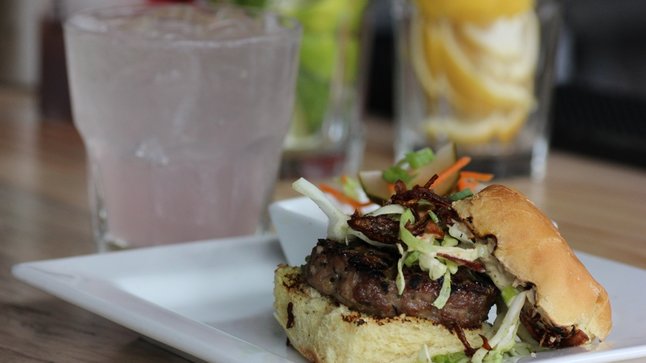 Blueberry Lemonade: Like Bravo's weeknight programming, this 'tail is mildly fruity but irresistible. It's made with blueberry-vinegar derived from actual soaked berries, then it's hit with muddled lemons & vodka, and served with pork banh mi sliders.
Bangerang: Anchored by tamarind drinking vinegar, its sour, acidic flavor will help cleanse the palate after you mow down raw oysters on the half shell.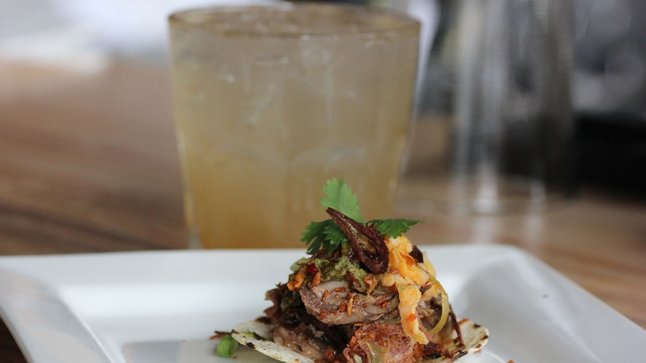 Blackberry Bramble: This berry vinegar drink's hit with honey-infused bourbon, resulting in a "palate calming" sweetness that'll help temper their spicy short rib tacos' bite, though good luck avoiding the bite of that evil, reincarnated monkey.