Gaetano's Eccellente Cucina & Cocktails is embracing the mob's checkered past, and not just with those standard Italian restaurant tablecloths. A Highland resto established in the '40s by a family of bootleggers & illegal casino owners, Gaetano's is now reopening with homage after homage to its shady past: a "classic dark-wood, warm red ambiance" includes oxblood leather booths, each named for a North Denver Italian family with ties to the restaurant's past (and reserved for them when they come in) and outfitted with dice & nudie girl playing cards, so prepare to want to see every hand split. All booths face the door -- so no one has their back to the entrance -- as a nod to the former clientele (note: actually nodding to the former clientele could get you whacked no matter where you're sitting), so enjoy constantly "salute!"-ing everyone who walks in with bottles from an Italian-centric wine list, Moretti beer, or 'tails like a flamed orange peel Blood & Sand. Cultivate a Soprano-like gut with meaty plates like sausage lasagna, veal parm, pork chops served in a black olive/ red wine puree, and an NY strip with brown butter gnocchi, or go the pasta route with a pancetta/ peas carbonara, or a tomato/ beef/ pork bolognese over rigatoni. There's also lighter stuff like garlic-steamed PEI mussels, bruschetta, and all manor of shared plates, though if you think a meal means just stopping in for a couple bites, you're clearly not cut from an Italian cloth.
Recommended Video
This Pizza Is A Calzone & Garlic Knot Hybrid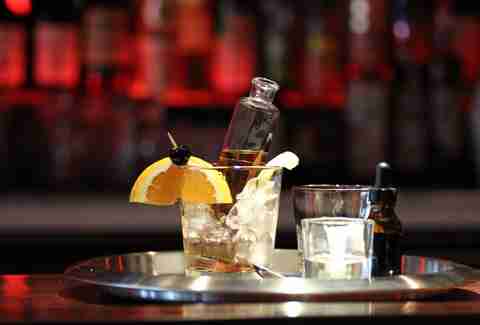 Previous Venue
Next Venue
Venue Description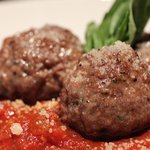 1. Gaetano's Eccellente Cucina & Cocktails
3760 Tejon St, Denver, CO 80211
This restaurant was founded in the 1930s by the Smaldone family, whose sons went on to become some of Denver's most well-known mobsters, prides itself on its heritage and authentic Italian cuisine. Although the Smaldones ran a small bootlegging operation in the restaurant during Prohibition, nowadays the extensive menu only includes drinks of the non home-brewed variety.