A quick survey of the Mediterranean would lead one to believe those countries only have an appetite for destruction... but closer inspection reveals that they're also into delicious kabobs and stuff. Become an expert on eating one of the world's most intense regions, at Cafe Byblos Mediterranean Grill. With an otherwise minimalist setup of ocean blue walls decorated by patches of colorful ceramic tiling, Byblos' brand of edible or-regionality starts with 18 small plates, from dips like baba ghanouj & hummus, to veggies like sauteed 'shrooms & asparagus, to more substantial selections like a spinach/ feta filo pie, lightly breaded calamari, and steamed mussels. Meat-heavy entrees're served with basmati rice & house salad, and include chicken or beef shawarmas and shish kebabs, baked tenderloins stuffed with ham & cheese (and topped with a mushroom wine sauce), and shaved lamb or beef gyros with tzaziki. If you're animal-friendly, hopefully you're also falafel-friendly, because you can get six of 'em with all the fixins', or opt for a hummus/ baba ghanouj/ falafel/ domades Veggie Combo. And for those just trying to grab a quick sandwich, their chicken or beef kafta, gyros, and kabobs come with fries, so enjoy simply focusing the destruction on your arteries.
Recommended Video
Potato Skin-Breaded Queso Balls Will Make All Other Apps Obsolete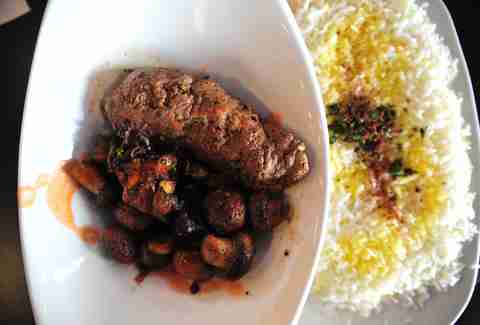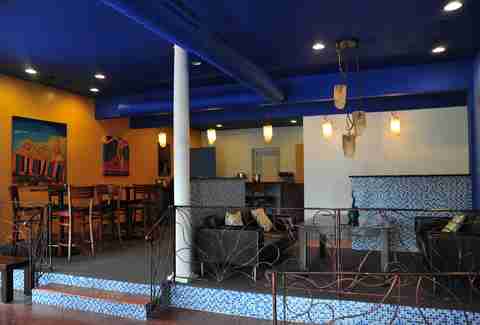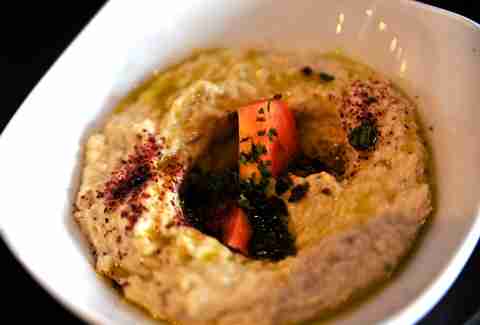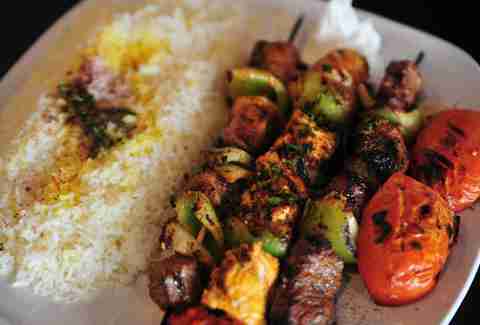 Previous Venue
Next Venue
Venue Description
1. Cafe Byblos Mediterranean Grill
400 Corona St., Denver, CO 80218
Bringing you bites from the Mediterranean like meat-laden shaved-lamb gyros and beef kebabs, Cafe Byblos transports you to blue waters and nude sunny beaches. Not in the mood for a big hunk of meat? Try their spinach and feta pie or feast your face on some serious felafel.