Plating beautiful dishes with ingredients cultivated on their own farm, Bramble & Hare is both a show-er and a grower. Harvested from their Niwot-based Black Cat Farm, the food's served as "smallish plates" in a brown/ creme People's Republic "vintage industrial space", whose just-35 seats give it the vibe of cafes "in the quaint cities of Europe", or, after a few years of recession, all the cities of Europe. They call their stable of 10+ plates a "pub menu" despite them being not-gross: there's a healthy roasted turnips/ broccoli/ carrots/ anise gastrique which you'll ignore while salivating over a gloriously meaty Heritage pork chorizo/ lime yogurt dish, as well as duck liver mousse with a sourdough donut. For the hungrier, there's an ever-changing prix fixe whose first-week lineup includes a roast pork belly app & chicken thigh crepinette combo, or one that includes wilted escarole paired with risotto-stuffed meatballs, handcut fettucini, and "today's picked vegetables" -- though since they're grown near Boulder, rest assured the vegetables not picked are coddled and told they're still good veggies. Pair the eats with a wide selection of beers (Dogfish Head, Firestone Walker, etc), or a "garden-inspired cocktail" like a beet/ bourbon/ bitters concoction, or even both, assuming you're not too concerned about being a grower yourself.
Recommended Video
Winter Starbucks Beverages Around The World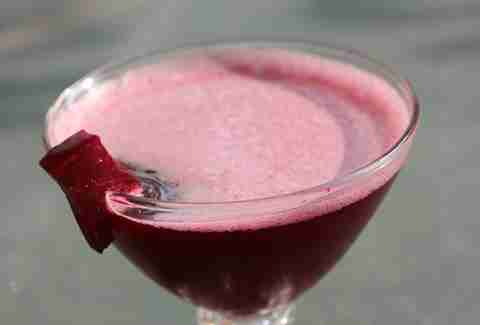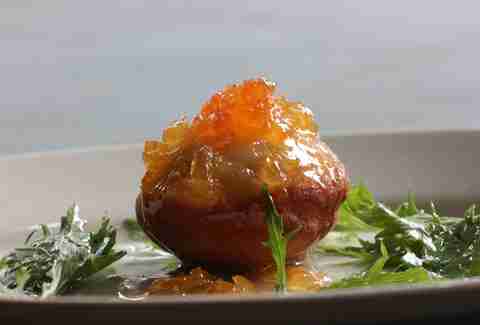 Previous Venue
Next Venue
Venue Description
1. Bramble & Hare
1970 13th St, Boulder, CO 80302
Their brown/creme vintage decorated space with a mere-35 seats is reminiscent of old-timey Europe. Ingredients for all of their "small plates," and some interesting cocktails, are sourced from the near-by Black Cat Farm Harvested.