Resto kitchen quality, your kitchen laziness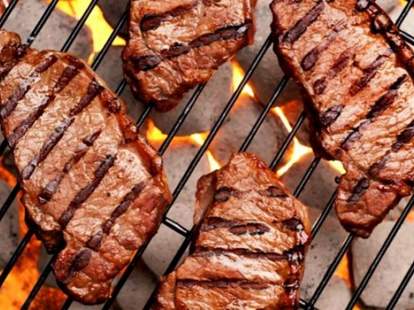 As like 75% of them currently are, or will at some point be, on TV, restaurant kitchens always stock top-quality goods, so why wouldn't you immediately start getting all of yours from For the Gourmet, the place that's been supplying over 18K of them for years?
A Florida-based outfit that's just launched a site for the common kitchenierre, it's hawking schloads of top-quality, artisanal deliciousness from all over the world, which a culinary team consisting of a CIA grad and former celeb personal-chef has "tasted, tested, and reviewed"...so maybe just cut around the part with the bite marks.
They've got everything, from 200+ imported cheeses (Goat! Cow! Sheep! From Belgium! From Holland! From Spain!), meats ranging from Mishima Ranch Wagyu beef to game birds like quail/ pheasant, plus live New England lobsters, MD soft shell crabs, and oysters/ clams/ mussels/ prawns that're so fresh "you can smell the ocean"... so maybe just cut around the parts that haven't been washed.
And because everyone and their mom in CO is already homebrewing, be the first in your 'hood to snag a kit that'll teach you how to make fresh mozzarella in an hour or sweet/ savory butters in a half-hour. For the more advanced, there's even a molecular gastronomy kit that contains 12 pouches with 50g of ingredients to "develop recipes before buying a single product", which sounds impressive, but probably isn't anything 75% of chefs haven't already done on a competition cooking show.