Kaya Toast with Coconut Jam and Poached Egg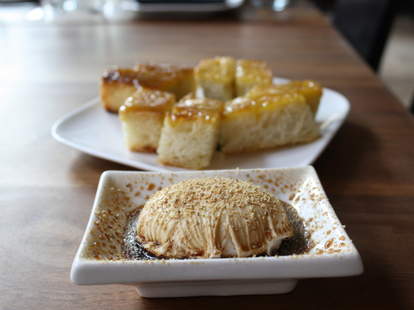 It's impossible to repay everything your mom has done for you (have you seen the rent prices on wombs these days?!), but making her brunch this Sunday would be a good start.
So click on through for a step-by-step photo-breakdown of how to make ChoLon's chef Lon Symensma's decadent Eastern treat, then let the freeloading continue Monday morn'.