Not just what Dwyane Wade said that time his 15-time All-Star center asked him what he wanted in his cioppino, Seafood Shack is also a new Treasure Island crustacean-ery with an awesomely nautical interior that includes tables made of salvaged boat wood and a fish tank… in the ceiling. Flown-in-daily ocean eats include buckets of bivalves (littlenecks, Prince Edward Island mussels, Cajun-spiced crawdads), fresh fish from chili-oiled ahi poke to herb- & parm-crusted tilapia, and regional faves like NOLA gumbo and San Fran cioppino. Everywhere faves, meanwhile, count lobster-stuffed 'shrooms, and a massive clam bake with steamed chowder-fillers, mussels, prawns, sausage, and a whole, split & grilled Maine lobster, which's meant to be enough for two people, or just the starting center in Teen Wolf. And if you're still waiting for your cocktail waitress to bring you that Zima Gold, duck in for booze in the form of the Perfect Storm (Kraken spiced rum, ginger beer, lime), The Front Porch (Red Stag spiced bourbon, lemonade), and ocean-themed beers from Land Shark Lager to Full Sail Amber Ale, any of which could probably get you fish tanked.
Recommended Video
Matt Pace Is The Only Chef Serving New York-Style Cajun Food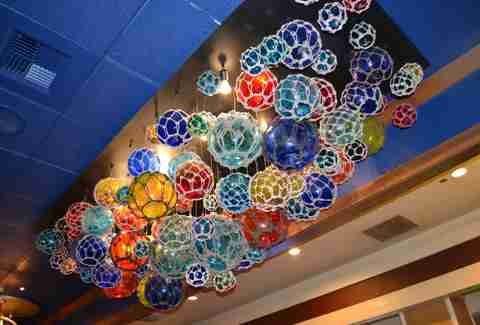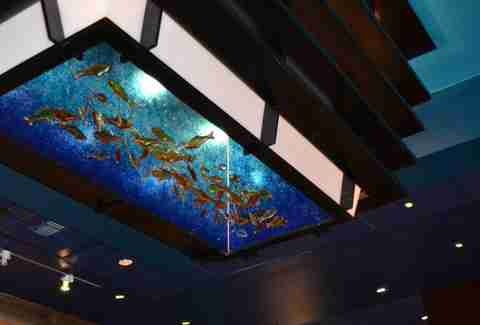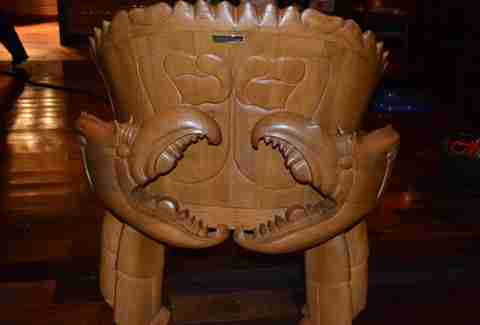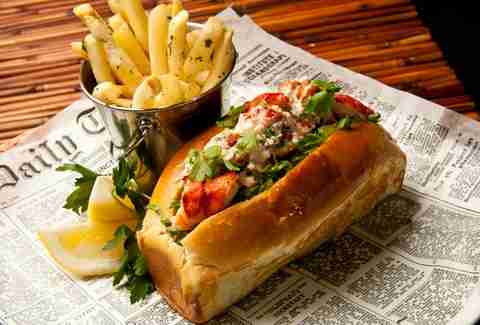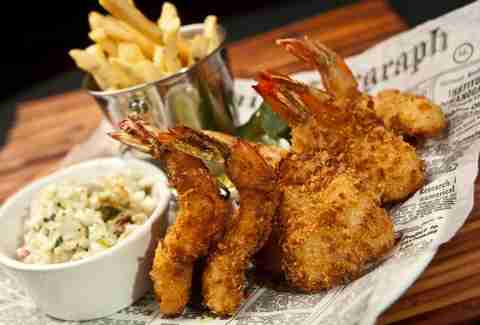 Previous Venue
Next Venue
Venue Description
1. Seafood Shack
3300 Las Vegas Blvd S, Las Vegas, NV 89101
The fish tank in the ceiling should be enough to get you to go. But since you're in Vegas and it's hard to be impressed, make sure you catch their happy hour and hunker down at one of the tables made from broken wood from old ships.