Somehow not named after that hobo who makes croque monsieurs down by the train tracks, Culinary Dropout's a badass booze-taurant just opened inside the Hard Rock with a tattoo-sleeved, uniform-free staff that'll service 3000sqft of glam rock interior (concrete pillars, wall antlers, worn-green-leather sofa banquettes...), and 3000-more-sqft of pool-overlooking, fire-pit-equipped patio. Food comes from a Tommy Keller disciple and includes fare from a Carrera marble-topped raw bar (oysters, mussels, shrimp, crab legs), soft pretzels with provolone fondue, grilled cheese sliders, a Korean-style ribeye cap, and 36hr pork ribs marinated in molasses, or what Colin Farrell demands for any and all group sex scenes. Two-thirds of the menu's actually alcohol, and two-thirds of the alcohol's actually beer, with 10 20oz drafts (Blue Paddle Pilsner, Big Sky Moose Drool), eight rotating craft seasonals, six fruit-forward ales (Triple Karmeliet, Pinkus Hefe), five 24oz bottles (Mickey's, Bud Heavy), and 17 cans that include everything from Wittekerke White and Boddingtons, to the mysterious $2.95 Paperbag Special, or what that hobo by the train tracks is likely drinking while he puts Beluga caviar-stuffed quail eggs on brioche.
Recommended Video
This Brewery Is Hiring a Professional Beer Drinker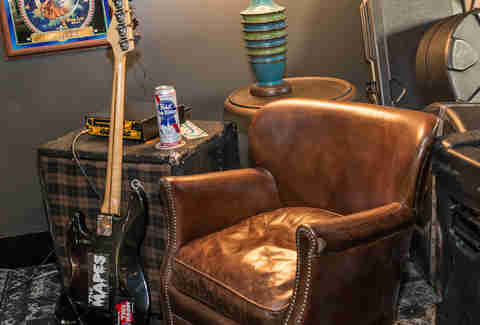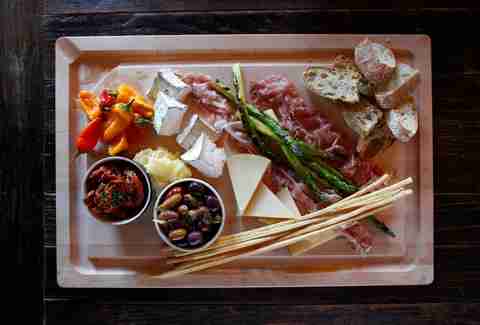 Previous Venue
Next Venue
Venue Description
1. Culinary Dropout
4455 Paradise Road, Las Vegas, NV 89169
Chill, live music and bar grub are kiiiind of oxymorons in Vegas. But Culinary Dropout will slap you across the face with these things, because they're done on a much larger scale. Unique libations are a great add-on to any of the menus options. Warning: you may feel slightly less cool upon dealing with the tatted, laid back staff, sparking you to think that your life could be pretty damn great if you picked up and moved to Las Vegas...