From the dude behind Crocker Club, Coco Laurent's a totally legit Parisian bar and bistro (seriously, the chef is an expat and he's seen Ratatouille, like, three times) with a massive 7000sqft floorplan decked with handmade chandeliers flown in from France and walnut crown moldings.
Exhibit A in the hypothetical case for why you should go there (make it extra sexy by reading it in your Jack McCoy voice): this red wine-braised beef bourguignon with white mushrooms, smoked lardons, and extra-perky cipollini onions.
There're even more classics like this steak frites served w/ roasted bone marrow, a Shepherd's pie made with lamb shoulder, and pastas like French-cheese-loving Bowser fave: shells in a mushroom sauce, with French cheese.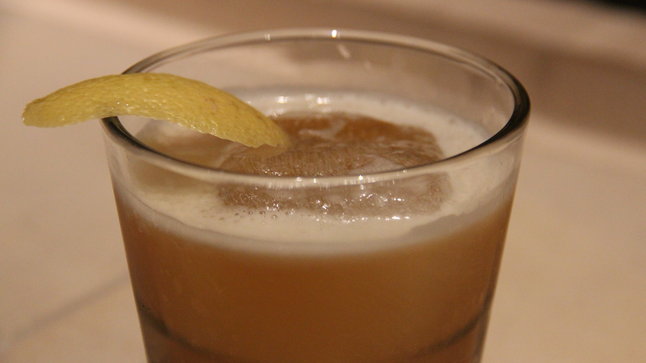 They've also got a to-go deli (artisan sandwiches, puff pastries) and a full bar with a ton of cocktails, including this Woodford Reserve-based Milieu Mondain, as well as three under the header "Absinthe Societe" including the Piqure d'Abeille, which combines Vieux Carre green fairy juice with Dewar's Scotch that's sure to make you Dizzney. Or just, you know, dizzy.