Gentrifying the part of Silverlake you like to think the Law & Order: LA detectives are investigating right now in cancelled TV show heaven, Sqirl's a modest-looking (but crazy-creative) coffee shop-cum-brunchery that's literally too small for anything more than a countertop, an open kitchen, and the entrepreneurial, jammin' owner. The whole thing feels like it was dropped in out of Portlandia, with all the requisite food-modifiers (sustainable, local, etc.) and housemade pretty-much-everything, like a toasted brioche w/ fried egg oozing over greens, spicy mustard, & tomatillo puree. They've also got rotating meatiness including a "salad" with pork sausage, lime, Portugal pepper, cilantro, and crispy rice, which you can totally order since you're so "thin". Coffee-wise, the baristas aren't effing around: they used to train the Intelligentsians, with each cup brewed to order and espresso drinks sweetened to bring out the best characteristics of each Kenyan/ Ethiopian/ Denmarkian roast -- plus they do a daily taste test to make sure they're brewing the best beans, and not the ones you usually buy from some old dude who wants your non-milking cow. Also: there're snacks like toast slathered in nectarine jam and house-dried fruit, and soon they're even going to start making their own fruit roll-ups, which you probably already want to Dick Wolf down.
Recommended Video
Drink This Winter Bourbon Smash and Conquer Cold Weather Forever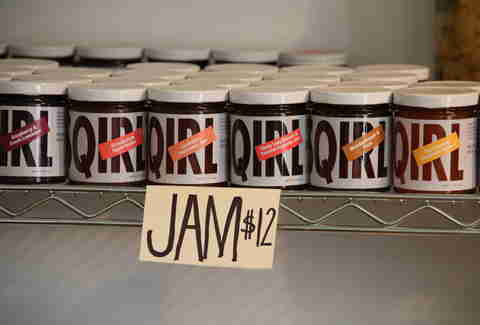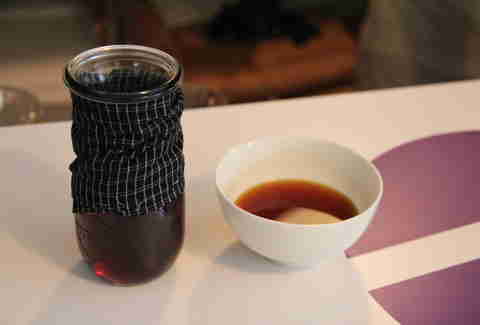 Previous Venue
Next Venue
Venue Description
1. Sqirl
720 N Virgil Ave, #4, Los Angeles, CA 90029
Sqirl single-handedly made Virgil Village a thing, evidenced by the well-deserved line that snakes out its glass doors and around the corner. Its cult following comes for globally inspired breakfast and lunch dishes at this small, minimalist-chic, vegan-friendly cafe, including a sorrel pesto rice bowl, seared polenta, and seasonal specials like a smoked whitefish tartine and buckwheat pancakes. Speaking of pancakes, you really should make Sqirl your brunch go-to, when it hits a sweet spot between healthy ("Kabbouleh" with crispy brown rice, kale, cauliflower, and sumac) and indulgent (Guittard chocolate and hazelnut butter on thick-cut brioche toast). Make sure you take some homemade, sustainable jam to go, too.