Um, so, yeah, this: lauded Eagle Rock bun-meat-bun joint The Oinkster kicks off a week-long burger fest today (so... Add this to My Thrillist?) where they're emulating fast-food classics (think: Sourdough Jacks, Western Bacon Cheeseburgers, Big Macs...) with gourmet ingredients to create restaurant-quality burger doppelgängers (cue Fyodor Dostoyevsky adding this to My Thrillist). What to expect: One almost-identical, way-more-delicious recreation per day, including "Red Castle Sliders" (w/ Nebraska Angus beef), the "2x4" (scratch-Thousand-Island-laden, Animal-Style-available), a "Northeast Bacon Cheeseburger" (w/ homemade onion rings and BBQ sauce), a "Sourdough Josh" (w/ specially made bread rounds), and the "Big Max", which everyone'll start calling you once you polish off a few of these, Max. And just because, there're also two wildcard burgers (!), specialty pins for every recreation you eat, and even a ltd-ed t-shirt if you eat every single doppelgänger (cue Fyodor Dostoyevsky LIKE-ing this story on Facebook, with a smiley face).
Recommended Video
It's Worth Getting Sloppy For This Grilled Cheese Taco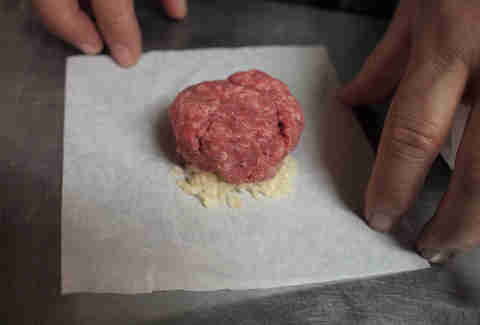 Previous Venue
Next Venue
Venue Description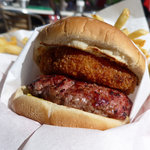 1. The Oinkster
2005 Colorado Blvd, Eagle Rock, CA 90041
This fast-casual burger joint with locations in Eagle Rock and Hollywood reimagines American classics using high-quality ingredients and pricing everything below $10. The one-third pound hamburger, made with Nebraska Angus beef, is a signature, as are sandwiches like the house-cured pastrami and BBQ pulled pork. The space feels like a retro diner with red vinyl booths and an A-frame roof. If you needed further proof that The Oinkster is above and beyond your standard fast-food restaurant, then consider this: it makes its own ketchup and serves a rotating selection of craft beer.