Boar burgers. Elk burgers. Venison burgers. You're hungry.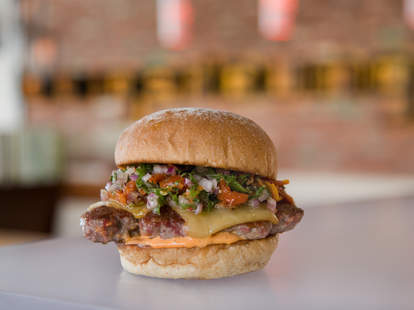 Bringing more game to LA than Sasha Vujacic at a 2010 Maria Sharapova house party, Burger Lounge's now doing 60-day runs of different wild game burgers (at both locations) through August 2013, including juicy bisons sourced from Minnesota, leaner elks, and Texas wild boars
The ground game meat'll cost just a couple bucks more than the regular grass-feds and look infinitely burger p*rn-ier thanks to duck cracklings, pickled onions, oven-roasted relish, and crispy onion rings, all of which'll ensure your burger engagement actually lasts.