Hatched by Peruvian wonder-chef Jean Paul Desmaison (La Cofradia), Jean Paul's House sounds like French existentialist Sartre's favorite medical drama DVD, but actually is Wynwood's newest bistro, upping the hominess of a former, well, home with rustic farmhouse tables, a patio, and scattered potted plants, which stand in stark contrast to the trendy circular mirrors dotting the other, cafe-ish side of the joint.
Often offering JP's signature Peruvian flourishes, the seasonal menu gets down with mostly organic and locally produced ingredients in sharable plates like baked crab cakes w/ honey & whole-grain Dijon mustard, ricotta-topped veal meatballs, crispy pork belly w/ grapes & Pisco 100, and a white wine/tomato soup w/ spicy mussels, which Antonio Banderas calls "my arms".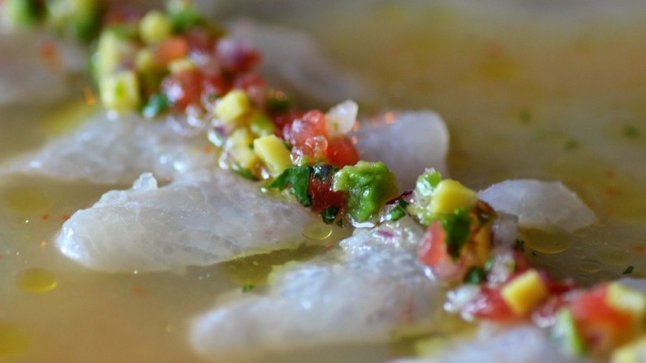 There're also sandwiches like the Butifarra, which presses house-roasted pork leg, sweet potato rounds, mint salsa & mayo on ciabatta, ceviches like flounder tiradito w/ avocado, tomato & cilantro, plus a blue cheese-covered NY Strip, Cab Sauv-/port-marinated short ribs, and bouillabaisse w/ mussels, clams, shrimp, fried fish, and lobster stock, which you should totally buy! Buy! Buy!
For drinks, it's 30 reds and whites plus beer (pretty basic now, but a microbrew program is on the way), and within a month, they'll be opening a small market in the back where you can buy olive oil, sauces, coffee, sandwiches, and cheeses, plus enjoy wine tastings, to get the party Sartre'd.