Proving that eating ramen doesn't have to mean you're 1) poor, 2) a freshman in college, 3) a freshman in college who in fact has tons of money because your father owns a chain of strategically placed parking lots, but you just drank a lot of Natty and your actually-poor roommate has Maruchan lying around: Machiya, a swank Midtown eatery creating bowls of upticked noodly deliciousness amongst illuminated murals and a big, rustic wood bar


A pork-based broth provides the soupy underpinnings for the Hokkaido (king crab, mussels, shrimp, scallops, garlic oil) and the Gyoza topped w/ lightly seared pork dumplings, while two types of sesame chicken or fish broth-based "Special Ramen" are interestingly served over crushed ice & topped w/ chashu-braised pork, poached eggs, and steamed chicken that's liable to start using fowl language any second now.


Non-ramen eats include buns stuffed w/ spicy rock shrimp or steamed lobster, plus miso-braised short ribs, kim chee pork belly, and a tuna "pizza" covered in a wasabi paste, also a delicacy enjoyed by Japanese kindergarteners


For booze, you're looking at upwards of 30 by-the-glass vinos, 10+ brews (Tucher, Palm Amber, Dogfish 90min), and a massive cocktail lineup including the Lavender Breeze (sake, tequila, lavender water, pineapple, agave), and the rum and coconut heavy-Pineapple Express, which that roommate of yours has clearly never seen (Remember? He's poor.).
Recommended Video
It's Worth Getting Sloppy For This Grilled Cheese Taco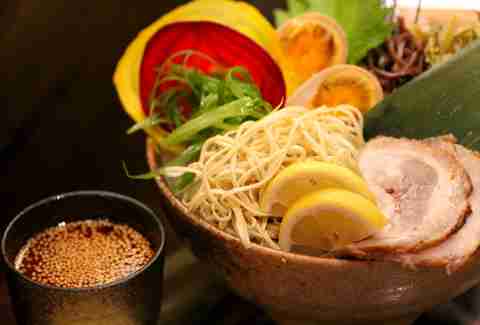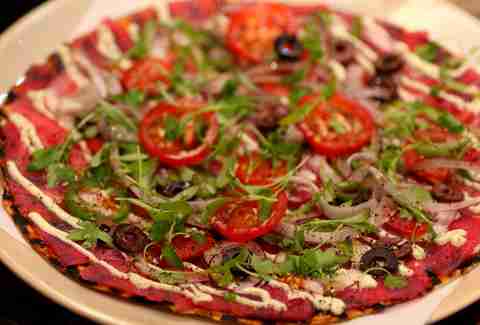 Previous Venue
Next Venue
Venue Description
1. Machiya
3252 NE 1st Ave, Miami, FL 33137
It's important to eat fancy ramen, because it really creates a separation for your idea of broke-college-student vs graduate-with-some-money. Machiya is serving up some soup-and-noodle goodness that will make this separation a very pleasant one.