Sweetcakes: it's a term of endearment that only really old dudes can pull off without being slapped, and also a bakery/sandwich shop/late-night craving-ender that's smart enough to know you want all of its delicious eats -- including a line of blessedly boozy cupcakes -- delivered deep into the night.
Said food with booze includes the mojito 'cake, plus a raspberry Ciroc & vodka buttercream joint known as The Diddy, which you definitely shouldn't eat too many of before jet-skiing around in a tuxedo, because that's irresponsible. Those're bolstered by croissants, Key lime meltaways, and liquor-free/still delicious cupcakes you can custom build by choosing your cake type (red velvet, chocolate mint, orange vanilla...), frosting (chocolate ganache, salted caramel, maple butter), and fillings (Butterfinger/Oreo, toffee, Dulce de Leche), which will eventually send you right back to the dentist for more.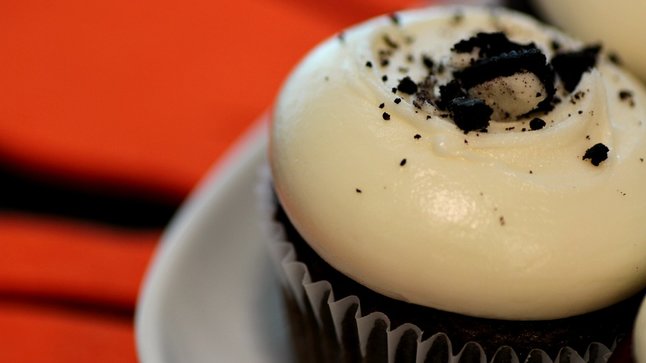 They've also got sandos ranging from tuna melts, to prosciutto & mozz, to brie-smothered chicken, and in the next two weeks, they'll have a lineup of vino and craft brews, yet another thing that often leads to young men getting slapped.