Get ready to stuff your own at LaBoca, a traditional Argentinean joint that's actually named for one of the country's villages, which you'll feel transported to upon entering a space with low-lit street lamps, decoupage flower pot light fixtures (decoupage, son!), and most prominently, a replica of the front of a colorful South American home built into the wall, complete with porch. The authentic-ness kicks off with ham/beef/chicken empanadas and the "Picada de Barrio" (a giant plate of assorted meat including skirt steak, chicken & molleja sausage), plus mains like pan-seared lemon butter tilapia, herb-breaded chicken breasts, and the highly traditional "Lomo a la Parrilla", or "grilled loin", which coats a grilled filet in a malbec demi-glaze reduction. And because they read that Americans love carbs, they've also got a few pastas including lobster ravioli, plus dumplings stuffed with Serrano ham, which's what a lot of people called him because of all those Jobu theatrics. And of course, there's booze, including 50 vinos from countries like Italy, Spain, Chile, and Uruguay, although if you try too many, you'll be the one who needs to be transported.
Recommended Video
It's Worth Getting Sloppy For This Grilled Cheese Taco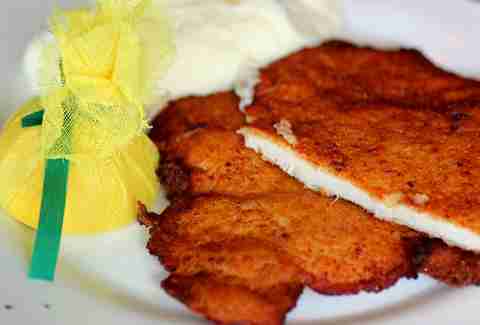 Previous Venue
Next Venue
Venue Description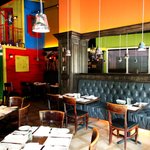 1. Laboca Grill Cafe
1250 S Miami Ave, Miami, FL 33130
LaBoca is a place in Argentina that boasts colorful buildings and even more colorful and diverse fare. This Miami joint is named after said village, so you guessed it: color, flair, good food and unique staff with great personality embody the interior.