You'd be wise to be bullish bullish on Toro Toro, a Pan-Latin meatery in the InterContinental's lobby that looks like a sexy warehouse thanks to concrete walls and industrial steel/wood stools lining the wrap-around bar, and offers a program that's basically the Neverending Story of dinner, except its barrage of nonstop steak and lamb chops is the very much the opposite of the Nothing


The menu's almost as sprawling as the space (although it luckily involves considerably less concrete), and kicks off with small plates like smoked swordfish dip w/ plantain chips, lamb skewers, crab cake croquettes, parm-crusted scallops, and arepas stuffed with short rib.


Not-so-small plates include a 14oz Omaha ribeye, bacon-covered BBQ salmon, pork belly burgers, plus -- if you're Ed Begley Jr-popular and have five or more friends -- they'll keep barraging your table with endless cuts of picanha steak, Angus ribeye, those lamb chops, and chorizo in what they've dubbed the Rodizio Experience... have you ever been Rodizio Experienced


Ready your stomach for that meat with 100+ bottles of vino, upwards of 40 rums & tequilas, and cocktails like the Ring My Bell (tequila, Cointreau, lime, bell pepper, rosemary), the Machu Picchu (pisco, St. Germain, grape, lime, jalapeno), and a bevy of other tipples for which they'll have to card if you look Childlike.
Recommended Video
Go Camping in the Comfort of Your Own Home With S'mores Dip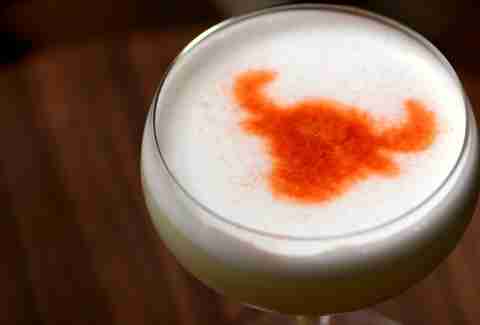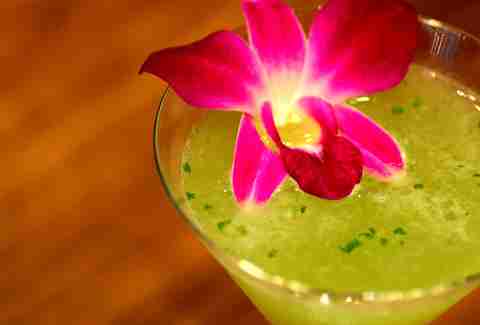 Previous Venue
Next Venue
Venue Description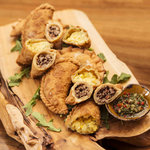 1. Toro Toro
100 Chopin Plz, Miami, FL 33131
This Pan-Latin restaurant sits in the lobby of a hotel, but its swank dark wood embellishments and leather booths make it feel like it's its own Miami establishment. The menu includes unexpected items like lamb skewers with yogurt sauce, though classic meat dishes like lamb chops and rib-eye steak are also popular.