Good things come in small packages, although they become troublesome when you can't fit more than 2.5 people inside said packages to eat ceviche. That's why Brickell hole-in-the-wall SuViche's opening a much larger space next to Yardbird, where it'll stuff you with its tasty seafood from a triple-the-size, studio-esque open space. Ceviches employ whitefish, shrimp, and scallops coated in Japanese and lime-heavy Peruvian sauces in concoctions like the Chifa (sweet & sour fusion, teriyaki, ginger, avocado, wontons), and aji amarillo topped with unpopped corn kernels (they're huge in Peru!) and drenched in a housemade spicy paste, also a delicacy enjoyed by kindergartners with more adventurous palates. Also delicious: the Saltado, which coats chicken, steak, or seafood in their signature soy sauce-based lomo sauce, as well as 20+ sushi rolls including the Samba (crispy shrimp, avocado, cucumber, tuna, whitefish, creme de aji amarillo, cilantro sauce), and a baked job with real crab salad, avocado, tuna, salmon, and masago, known as the TNT, making it the first and perhaps only sushi roll on which you can watch Rizzoli & Isles. To help you make it through Rizzoli & Isles, they're packing a few sakes, some Japanese and some extremely not-Japanese brews, plus by-the-glass and bottled vino, all of which're half-off on Thursdays, proving good things also come in small prices.
Recommended Video
Meet the Chefs Behind Maine's Best Lobster Roll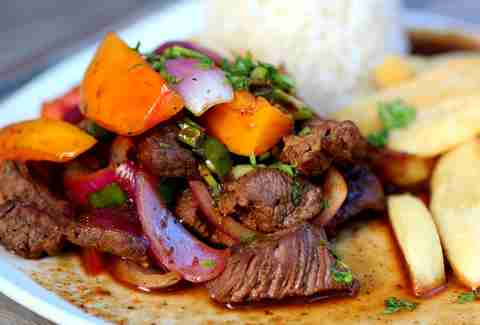 Previous Venue
Next Venue
Venue Description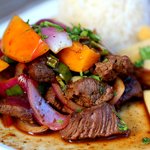 1. SuViche
1119 16th St, Miami Beach, FL 33139
Ceviche is pretty great. But an entire restaurant dedicated to (or named after) the stuff is even better. They offer over 20 special sushi roll options, in case you can't get enough seafood in one sitting. This South Beach location boasts bigger (and therefore, better) dining space -- allowing you to really spread out and indulge in a Japuvian meal (that's a made-up name for Japanense-Peruvian fare).