Curious about that massive old mansion on Park Ave? Well, just forget about it, man. No one who's entered has ever made it out. Or at least that will be the case, once they become addicted to the awesome Swedish food inside, at FIKA! Angular and light (thanks to copious birchwood and... white paint), FIKA, which translates to "daily break", is technically housed inside the Nelson Cultural Center, a multimillion-dollar new addition to the giant American Swedish Institute-housing mansion, all of which you can try to digest at the same time as Nordic cuisine designed to "reflect the ASI's contemporary architectural style" by a chef late of Tilia, Sea Change, and Solera. Regional ingredients go into fresh pastries in the AM; beef, salmon, shrimp & other open-faced sammies; small bites like pine needle-smoked pork belly w/ green pea purée; and sides ranging from fingerling potatoes to lox, which you really ought to pick. To juice you up, there're caffeinators from Roastery 7 (cappuccinos, espressos... whatevs), and then a small selection of by-the-glass wine bolstering a revolving door of suds including Bell's Oberon, Stone IPA, and Grain Belt, which oughta look dashing with your pleated buckwheat slacks. Should the angular white modernity be a little too much for your old-fashioned sensibilities, there's also a beautiful courtyard patio, perfect for sitting back with a beer and pork belly, and thinking about just how well you made out... even if you can never actually leave.
Recommended Video
Where to Get the Best Waffle Fries You'll Ever Eat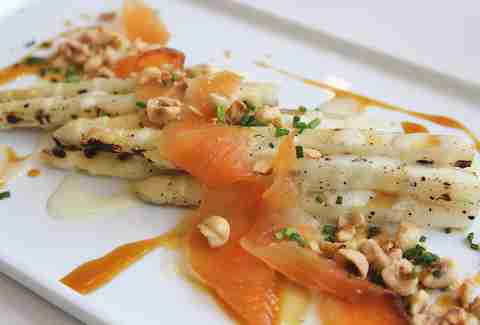 Previous Venue
Next Venue
Venue Description
1. FIKA
2600 Park Ave, Minneapolis, MN 55407
Since fika means "daily break", why not take the opportunity to do so in a place actually called FIKA! Located in the Nelson Cultural Center, this Nordic-inspired museum cafe is an award-winning lunch spot that serves up authentic Swedish fare, as well as an assortment of coffee, beer and wine.