World Street Kitchen coldly turned its back on its middle name when it opened this sparsely modern Whittier location, which has three times the menu of the food truck, plus beer. The mega open kitchen is framed by reclaimed wood from Montana and custom light fixtures fabricated from the tops of old gas tanks by co-owner Saed Wadi, whose work has somehow not yet blown up. One must always remember the past. Especially when the past is a delicious foodtruck. Made for them by artisanal motorcycle builder Little Fish Design, this signage looks like it was stolen from a carny... so just keep your head on a swivel. They are a vengeful people. Behold, caramelized lamb belly "YumYum Rice Bowl" with daikon, pickled cucumbers, and "secret sauce"! Just don't behold so long that you forget to try curry chicken Bangkok Burritos and jerk beef tacos. The beer-battered shrimp po' boy headlines a host of store-only eats that also includes a massive sweet onion-stuffed falafel burger covered with "Turkish pickle sauce", AKA what's swimming all around you in those bath houses. They're licensed only for beer & wine, but that didn't stop 'em from creating some soft-'tails like the sangria-esque, red wine/ hibiscus/ spices/ Cocchi di Torino Kalimotxo Tinto. Then again, maybe a 40 will suffice. (Or a Fulton, or a Lift Bridge.) Dessert includes this passion fruit & mango soft serve, topped with spiced apricot chutney & puffed wild rice, and oozed from a machine they call "Betty Lou". Prepare to become even more stationary than this restaurant.
Recommended Video
Spinach and Artichoke Dip Pizza, the Ultimate Party Appetizer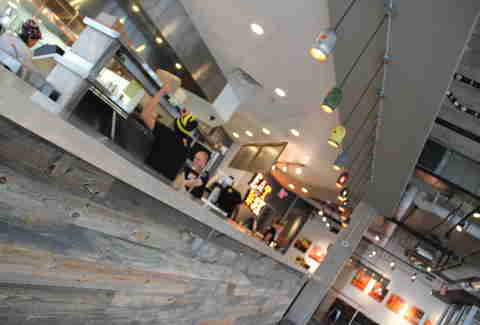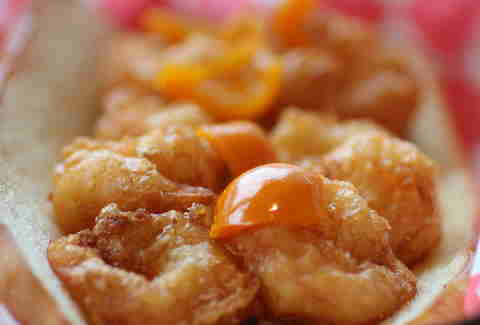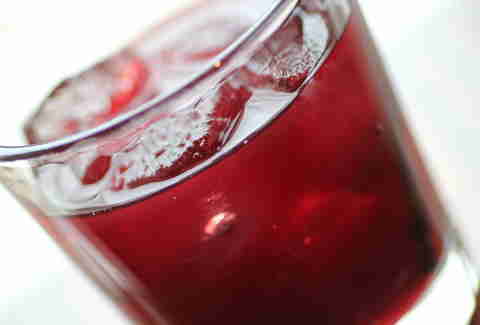 Previous Venue
Next Venue
Venue Description
1. World Street Kitchen
2743 Lyndale Ave S, Minneapolis, MN 55408
WSK offers a beautiful amalgam of global flavors that introduces Uptown diners to tastes of the Middle East, Asia, and the Mediterranean with additional American and Mexican influences, all in a fast-casual brick and mortar version of their food truck that started it all. "Fusion" menu items include Bangkok burritos, yum yum rice bowls, and the sweet onion stuffed falafel burger. It's a family-run joint, and the Wadi family certainly has done an awful lot to progress food culture in the Twin Cities via its restaurants, food truck and cookbook.