Ever wonder what dive bar bartenders dream about at night? Trick question: they spend nights dealing with their terrible, terrible patrons. But during the day, they apparently dream about opening refined tapas joints, as evidenced by Nightingale, helmed by a former Mortimer's suds slinger. Sandwiched between the Uptown Bulldog and Treehouse Records in a former grocery/ hookah joint, the Turkish-twisted 75-seater has a Victorian-mansion-y feel, and is co-run by the Mort's tender's better half, formerly at Alma and Brasa. The tapas-esque menu is pleasantly eclectic, with starters like oysters, steak tartare, and caviar-sidled deviled eggs, less heady options like wings and burgers, and a weekend brunch including duck confit hash and ricotta-topped cornmeal crepes, meaning this place is more than worth rolling up to. For booze, there are eight "self-created cocktails", 16 mainly-local craft taps, and an array of moonshine from brands like Catdaddy and Midnight Moon, aka what dive bar bartenders have to deal with when their boozed up patrons want to show off what their momma gave them.
Recommended Video
Potato Skin-Breaded Queso Balls Will Make All Other Apps Obsolete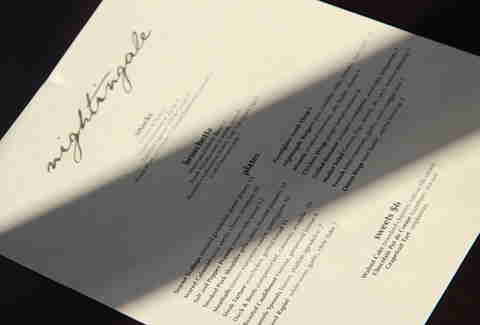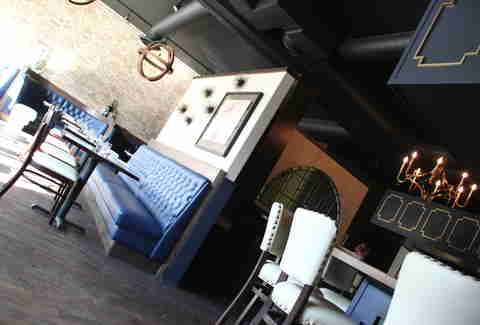 Previous Venue
Next Venue
Venue Description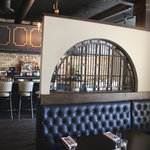 1. Nightingale
2551 Lyndale Ave S, Minneapolis, MN 55405
This tapas-style restaurant in Whittier seats 75 in its homey, reclaimed space, complete with open brick walls and comfy blue leather booths. It serves up a variety of small and large sharable plates with American and European fare like lamb meatballs, chicken wings, halibut and burgers. What you don't want to share is the drink you order from the massive selection of sparkling wines and house cocktails or the handful of local draft beers.