In the culinary world, it often pays to be specialized, or at the very least Mongoosed, as otherwise you're on a piece of crap Huffy that'll never deliver that pizza in 30 minutes or less. Thankfully for the dude behind Brisketlab, it also pays to focus on one thing in particular, which in his case isn't just BBQ, or real-deal Texas-style BBQ, but real-deal central Texas-style BBQ brisket.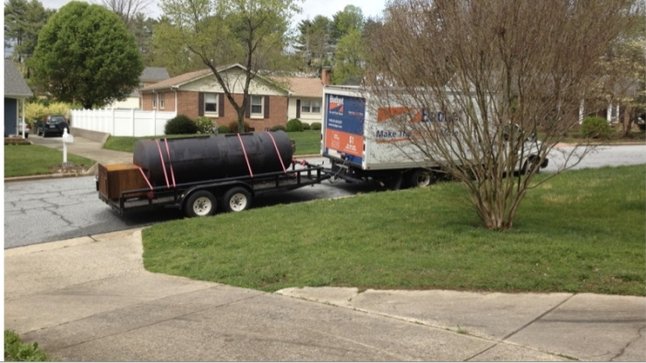 The Background: Having become enamored with the local BBQ process while hosting an online video series chronicling the best street food across the country, BL's founder returned to BK and started toying with everything from smoked turkey breast to sausage, picking up enough skills to launch a BBQ supper club, but it was a love for that primal cut that drove him... all the way back down to Texas, where he bought a massive 18' smoker and hauled it back home.

The Process: Believing that great 'cue isn't "a science" (but wait... Brisketlab?!), he seasons his with nothing but salt & pepper (traditional), then spends countless hours allowing it to absorb flavorful smoke from seasoned Post Oak brought back in his smoker, taking a cue from you and and your girlfriend by rendering off "just enough fat" so it's "moist all the way through".
The Feasting: The only way you're going to get this taste of Texas is at one of his Brisketlab events, where he'll be constantly honing and perfecting his craft (that's the "lab" part). But given how limited the head count will be, you should sign up now to be the first to know when registration goes live -- otherwise, you'll miss out on pre-ordering your meat by the lb, showing up, and chowing it down while ("fingers crossed") drinking free liquor and grooving to live tunes, which would make even a dude on an Eddy Merckx pretty huffy.