Combining Vietnam and Texas in the best way since Dat Nguyen, and just now out of preview mode, Ducks is an adventurous new EVill joint that looks like someone opened a lunch counter in a really awesome barn (vaulted ceiling, seating at a shiny white-tiled bar, and raw everything), and whose BBQ features a healthy dose of Vietnamese influence thanks to the dude who used to serve Susan Sarandon crab cakes at SPiN. All drinks and food fittingly have a smoky tinge to them, including the centerpiece brisket (marinated in apricot preserves, injected with palm sugar, fish sauce, and chili paste with a "giant syringe", then slow-smoked over Texas oak), and Malaysian shrimp sauce-marinated pork belly ribs with a ton of "sweet & spicy depth", or what you call Baby Spice when she reads Proust. Further eats include Blue Point oysters topped with kaffir-ham granita (quite awesome translation: shaved ham ice), crispy fried pig ear lettuce wraps w/ Lingham's hot sauce (very popular in Malaysia!), and chicken wings w/ hickory smoke & jerk rub, something the 8th-grade you will be extremely excited about. Drinks stay on theme with brews that get barrel-aged in-house (one of the partners is also a Chelsea Brewing honcho), smoky liquors (mezcal, whiskey...), and cocktails employing homemade syrups, like the Coco 'ti Punch w/ kaffir lime, Thai chili pepper, coconut, and rum that's aerated and sprayed into a glass like whipped cream, which Texas football fans who've seen Varsity Blues know represents T&A more than A&M.
Recommended Video
Pig Beach is Challenging the Barbecue Game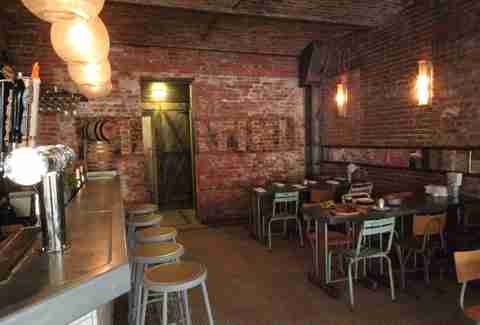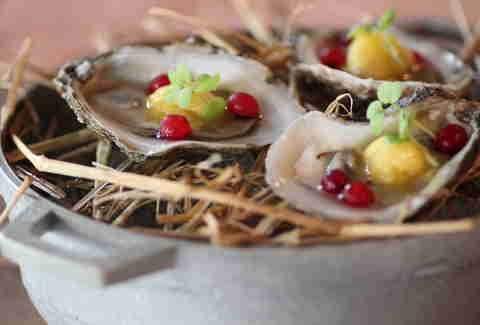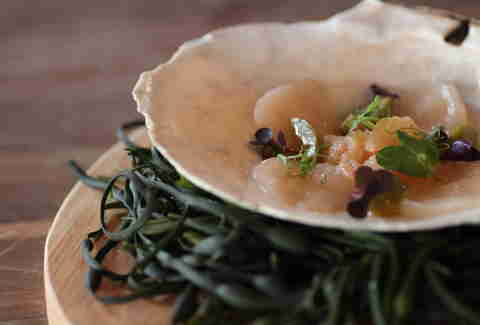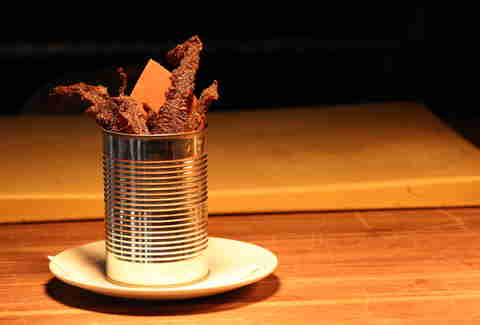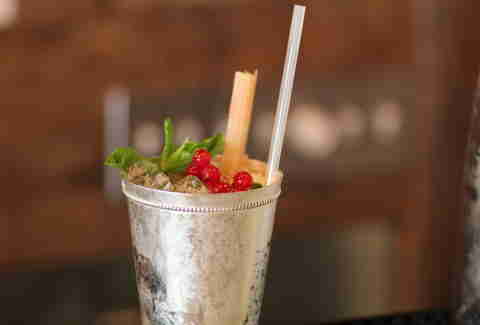 Previous Venue
Next Venue
Venue Description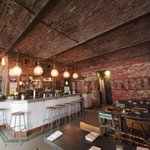 1. Ducks Eatery
351 E 12th St, New York, NY 10003
Texas barbecue and Vietnamese fare are the perfect couple at Ducks Eatery in the East Village, where the two cuisines come together to create fusion, one-of-a-kind meat dishes like brisket marinated in fish sauce and chili paste, and curry-laced goat neck. Most plates are meant to be shared -- and paired with an unpretentious cocktail or beer from the sizable roster.