Because the South apparently decided that rising again was secondary to keeping your blood pressure doing the same, the confederacy behind Bobwhite Lunch and Supper Counter (which includes a former Blue Smoke chef) is combining their two favorite things -- local-sustainable farming culture, and making you fat -- in a friendly little spot with a namesake counter, hi-tops, and fixtures made from Virginia barn wood to light up your cavalier eating habits. The menu'll expand over time, but the core offerings are organic chicken suppers (each flanked by a seasonal salad and flaky biscuit) either grilled "bone-in", or awesomely fried after being brined in sweet tea, which thankfully hasn't made the prices steep. Further sub-Mason-Dixon munchables include sandwiches that range from simple (egg/chicken salad, pimiento cheese, etc.) to complex, as in a family-recipe butterflied pork chop that's attentively seared, then topped with mayo and chow chow, a mustardy relish that also goes great on dogs, and thankfully doesn't include any. There're also rotating sides made using veggies from a consortium of upstate farms (collards, black-eyed peas, Brussels sprouts...), and topping it all off are small desserts from red velvet cupcakes to banana pie parfait, sugary endgames that suggest if the South isn't going to rise again, you shouldn't either.
Recommended Video
The Most Comforting Grilled Cheese You'll Ever Eat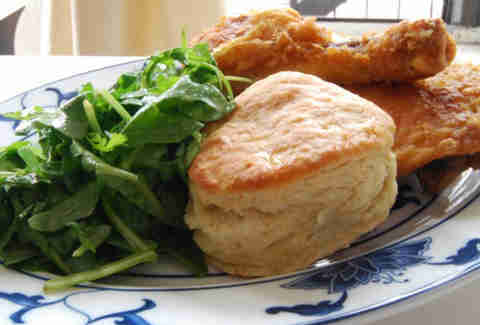 Previous Venue
Next Venue
Venue Description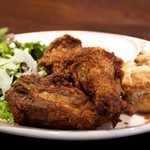 1. Bobwhite Lunch & Supper Counter
94 Ave C, New York, NY 10009
The East Village foodies behind the cozy delicatessen, Bobwhite Lunch and Supper Counter, serve up local-sustainable farmed fare with a down home twist. This friendly little spot is known for a wide variety of Southern style dishes like tasty fried chicken platters and boneless chicken sandwiches. The bone-in fried chicken supper comes with a flaky hot biscuit and your choice of side (think mac & cheese, fried okra, potato salad, and all the other hearty country staples that are like what your mom makes, only better).