Since three hours is a long way to drive to get sushi if you don't also get to spray magnums of Champagne at strangers' faces at Day & Night, during the non-Summer months you can hit up Sen NYC, the 18-year-strong Hamptons Japanese temple who just set up shop in Flatiron with a dark, sexy jungle of sushi and sake centerpieced by a bamboo-and-metal-encased bar.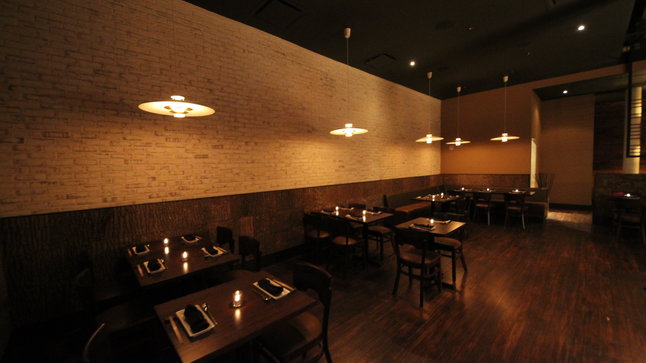 With a leather banquetted lounge and a partitioned private dining area, the square dining room is surrounded by a wall made from bark, which is actually much smaller than your bite.

Adding to the forestation is the bar made of wood that's grabbed from upstate NY, where it's used to grow mushrooms.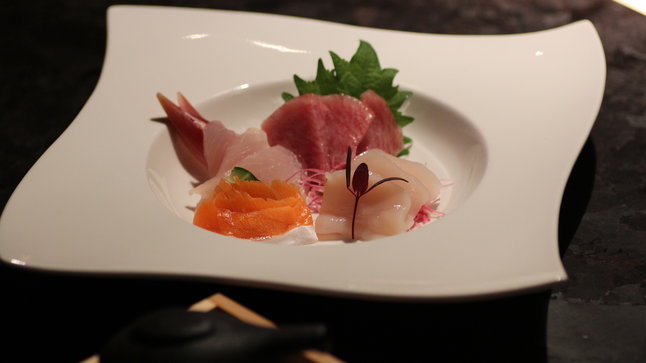 Sidle up to the back end of the bar to witness sushi magic from Hiro Sawatari.

Get everything from "Red Meat" (tuna, hamachi, salmon), to "Shellfish" (orange clam), to "White Meat" including Golden Eye Snapper, which you should definitely give a shot, although not with a Klobb.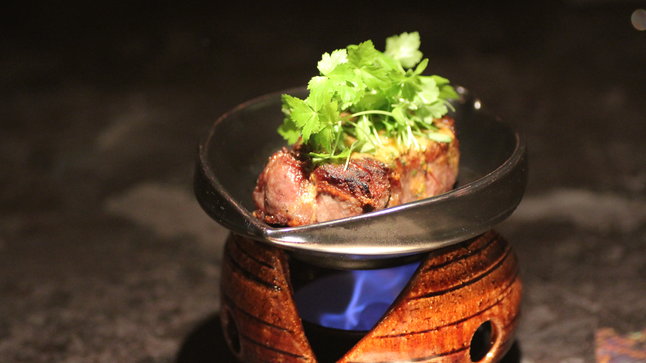 The Flatiron menu also has more of a focus on large, entree-style eats like Maine lobster w/ garlic & miso butter and stone-fired wagyu.

There's also sake...

... everywhere: giant bottles, carafes all over the bar, and a hot sake machine up front.

And of course you should grab cocktails like the above Sen Mojito, or the Gin Beach with Campari, gin, and muddled cukes, which should have you going all Night, if not feeling so great come Day.