The latest from the guys behind B&B Winepub and Lure, and named for one of the partners' grandad's restos in Phoenix, El Toro Blanco is plating pan-Mexican eats amongst a modernish Southwestern vibe accomplished by cowhide barstools and plenty of "mid-century Mexican fixtures"... sooo, Frida Kahlo and surprising economic growth? Start off with the requisite made-to-order guac before getting into apps like green chile queso fundido w/ chorizo, a Sonoran Cheese Crisp (tortillas topped w/ a Mexican cheese blend, poblano rajas & shrimp to create the greatest Mexican pizza not created in a resto that shares a space with KFC), and empanadas stuffed with deliciously stringy Oaxaca cheese and slow-roasted short rib. And of course, there must be tacos (chipotle BBQ shrimp w/ cumin slaw, and slow-roasted goat, who presumably ended up here after the old man discovered he rode the loopity loop), while entrees include their signature Carnitas Michoacan (a crispy confit of Niman Ranch pork shoulder), and the Mexican Lobster Bake w/ chile de arbol butter & Mexican street corn. Backed by a raised clubhouse seating area, the bar's stocked 75+ tequilas/mezcals, as well as the Michelada Oaxaca w/ Jugo Maggi (a soy-esque Swiss sauce made by the company that invented the bouillon cube) and harder joints like the Cactus de Sonora concocted with tequila, aloe vera, and cactus, which hopefully won't turn you into a prick.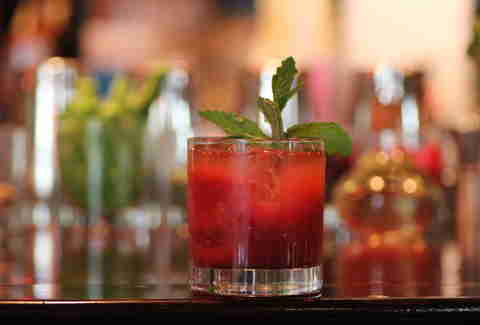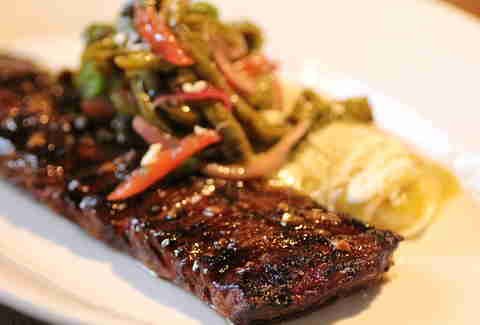 Previous Venue
Next Venue
Venue Description
1. El Toro Blanco
257 6th Ave, New York, NY 10014 (West Village)
El Toro Blanco is plating pan-Mexican eats in a modernish Southwestern vibe'd space, featuring cowhide barstools and plenty of made-to-order guac, Mexican corn, tacos, and 75+ tequilas/mezcals.