Classing up the raw bar scene around Times Square by not making you eat sushi off of a lady named Sparkles, Courgette is a new Mediterranean bistro with impressive sea-eats (from the team behind MPD and directly-below-it Jelsomino) and an intricate look: oak floors, rotating art installations, and a room hidden behind a pantry-looking "Sherlock Holmes-style door", in that it's mad sneaky... not addicted to drugs

Said next-level raw bar features the "freshest Atlantic oysters", along with more composed chill-ness like a half Maine lobster w/ shaved fennel & tomato vinaigrette, crab claws w/ coral aioli, and New Zealand langoustines, all of which you can grab a la carte or together in the Grand Seafood Plateau. Meanwhile, actually cooked stuff starts off with Portuguese crispy pork belly w/ truffle honey, then progresses to pastas like rock shrimp ravioli, plus entrees including a prime dry-aged bone-in ribeye w/ goat cheese gratin & barolo sauce that'll definitely leave you sediment... ary

The French-/Italian-based wine program is pre-paired on the menu (three numbers next to each dish represent a selection from each of three price ranges), and you can also grab upscale cocktails (borrowed from the Jelsomino list) like the Champagne Aloe Vera, which is actually how dragon rolls eaten off Sparkles taste as well.
Recommended Video
Potato Skin-Breaded Queso Balls Will Make All Other Apps Obsolete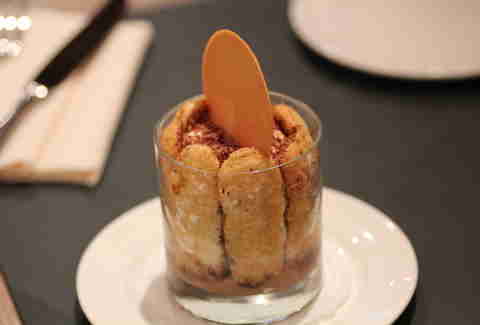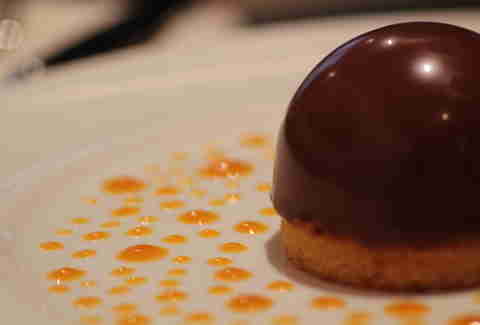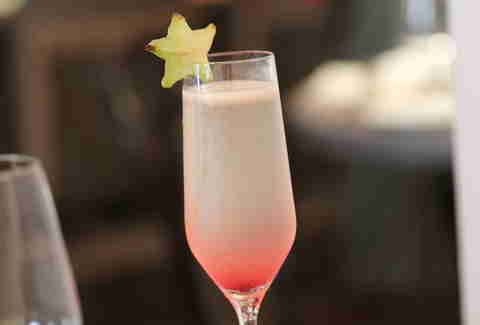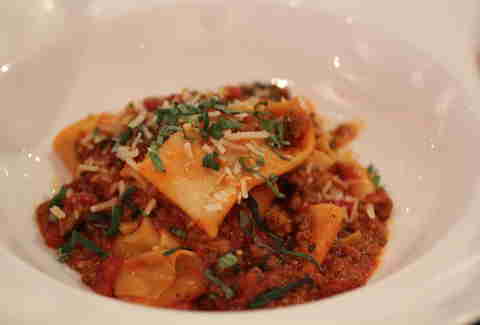 Previous Venue
Next Venue
Venue Description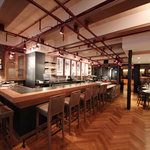 1. Courgette
204 W 55th St, New York, NY 10019
Duck out of the always infuriating Times Square and into this Mediterranean bistro, with rotating art installations and a hidden room to make it extra cool. They'll serve you awesome chilled seafood while you mock the throngs of tourists you know are standing in the TKTS line.