Making you want to be rolled around by Oompa Loompas like no place else in NYC, part sweets temple, part pulled-pork-slinger Sugar and Plumm Gene Wilds out with a candy stripe-lit, purple 'n white interior featuring a mosaic ode to all things dessert. Up front sit bins upon bins of by-the-pound candy and an ice cream counter, at which you can grab milkshakes including a waffle & candied bacon job to-go, even if you're just to-going to the leather-banquette'd sit-down cafe to snag sweet waffles savoried up with crispy free range chicken, bacon, or 72hr-smoked pulled pork. Also ridiculous: bread pudding brulee, Heaven/Hell cake, cheesecake, Key lime pie, Brooklyn Blackout cake, salted caramel ice cream, and fresh-whipped Hudson Valley cream all shoved into a fishbowl and called the Earthquake, although the 6'7'', 468lb wrestler surely would've called it "ARRGHGRHRGH". To take the edge off after taking down 35 consecutive Warheads and an Earthquake, the cocktail program's chock-full of bacon-infused bourbon and spiked milkshakes, which should get you feeling good enough to also get after a Maine lobster roll w/ lemon aioli, or the roasted salsa verde/ fried duck egg/ Muenster Fog City Burger, although the only thing rolling into or out of this place will be you, Oompa Loompas or not.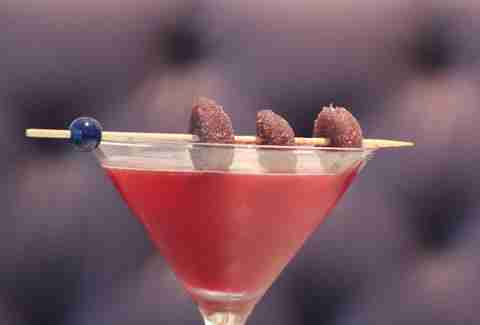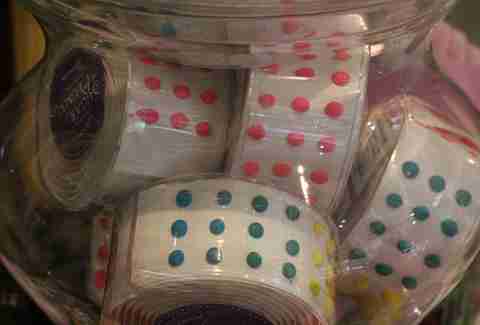 Previous Venue
Next Venue
Venue Description
1. Sugar and Plumm
377 Amsterdam Ave, New York, NY 10024 (Upper West Side)
Part sweets temple and part pulled-pork-slinger, Sugar and Plumm features ridiculous (and awesome) fare like a waffle & candied bacon milkshake, Maine lobster roll w/ lemon aioli, and a variety of sugary treats.