There's a lot one can learn about eating from movies, but good luck remembering any of it when someone inappropriate is hilariously giving you an under-the-dinner-table foot job in front of your whole family and/or your boss! Eat in an ode to a classier time in cinema, at the Astor Room

Formerly only for private events, this destination supper club's set up in what was formerly the Paramount Pictures' commissary (still surrounded by an active studio), restoring its deco "old New York glory" via touches like a working piano in the tiled & tufted walled dining room, and a stuffed beaver behind the bar, which stocks exactly the stuff that ensures it's the only one of the evening. A nostalgic cocktail menu from the Rye House team features classics like the vodka, gin, or tequila Astor Martini, with Campari and grapefruit juice; the silver rum/pineapple juice/Maraschino liqueur Mary Pickford; and, mixing gold rum, OJ, honey syrup, ginger, and bitters, the Queen's Road, which these days is more of a drag. The menu (from a Waldorf-Astoria chef) is similarly classic, with apps like Oysters Rockefeller baked w/ Pernod, and crispy poached egg-topped beef tartare, fronting mains like a 2lb Gruyere-crusted lobster Thermidor, short rib stroganoff, and a double-cut Coke pork chop, though most of the actors around would order "hold the pork chop"

There'll be nightly live entertainment, with contemporary tunes over the weekend, and jazz & classics during the week to go along with an apertivo service featuring a complimentary "over the top spread", something even Hollywood's craziest aunt hasn't yet attempted at the dinner table.
Recommended Video
Potato Skin-Breaded Queso Balls Will Make All Other Apps Obsolete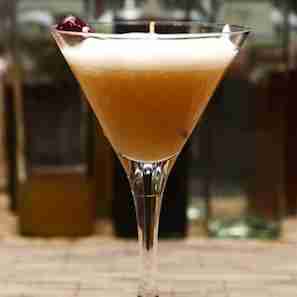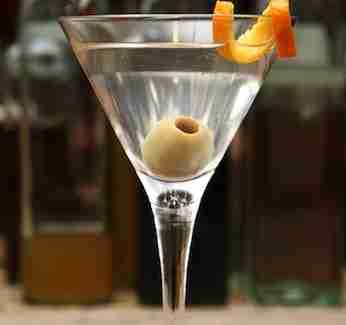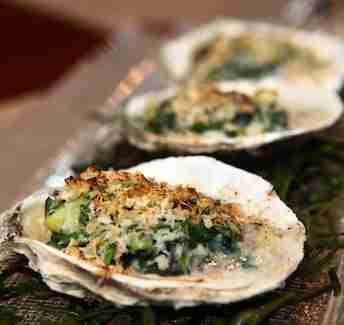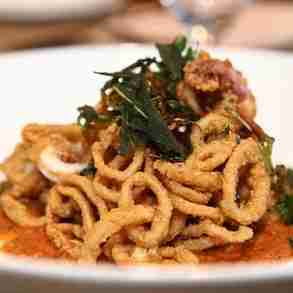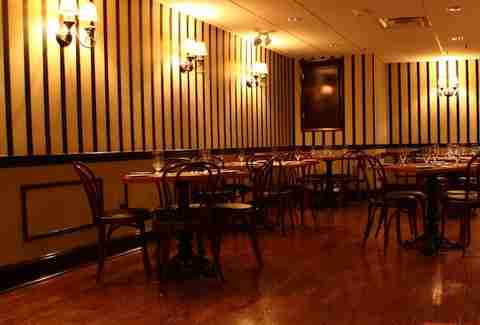 Previous Venue
Next Venue
Venue Description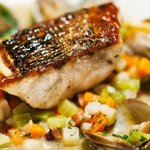 1. The Astor Room
34-12 36th St, New York, NY 11106
This glamorous old-school restaurant opened in the 1920s as the dining room for Paramount Pictures, whose Astoria studios were part of the same building. Now called Kaufman Astoria Studios, the building is still home to TV sets and the restaurant is an homage to a bygone New York. The white tableclothed dining room is dark and jazz age-y, with a working piano and wooden bistro chairs. The solid American menu includes pastas, burgers, and house signatures like lasagna based off of Tony Bennett's mother's recipe. The Astor Room is right across the street from the Museum of the Moving Image, so why not make a museum trip out of it?