Because your favorite book is actually just a cut-out one that hides a bunch of brisket, come to this Strand, which's named for the part of Astoria where it's located, and has indoor picnic tables, a huge back beer-garden-y space, and functional barrels of bourbon at the bar. Luckily the only thing you'll have to read is a menu that features brisket that's been brined for three days and smoked over maple & hickory, smoked pork belly, and brunch dishes like duck leg confit w/ "easy egg", perfect for Sunday mornings.
Recommended Video
Fried Chicken & Waffles Gets a Colorful Indian Twist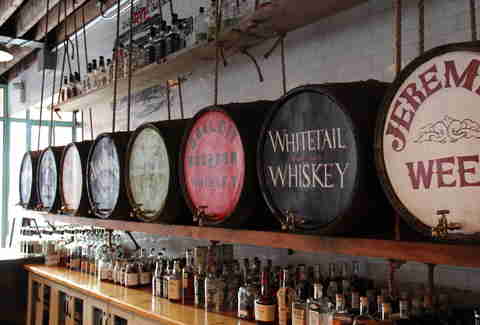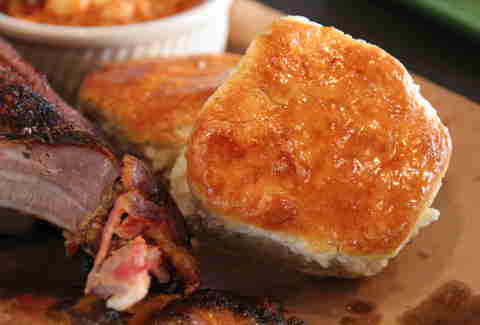 Previous Venue
Next Venue
Venue Description
1. The Strand Smokehouse
25-27 Broadway, Astoria, NY 11106
Eat all the by-the-pound smoked BBQ and cornbread you can stomach until the kitchen closes at 2am, but be sure to wipe your mouth periodically if you want to make a good impression on whoever is sitting next to you at the communal picnic table. Although the menu changes daily, short ribs and baby backs are what you're here for. Chase down all the meat with Southern-inspired cocktails and plenty of tap beer. With trivia, Brazilian night, and live music, there's always a side of entertainment coming with your BBQ.