Rarely does being a governor have anything to do with the nose-to-tail movement, unless you're Eliot Spitzer, who was into all kinds of weird stuff. For a place interested in tail that most people's wives will actually approve of, hit the Governor in Dumbo (but not like that!). This ultra-seasonal former factory takes its name from the building's original owner, who was not in fact a governor, but was nicknamed that because he... invented corrugated cardboard? Ok, so dude must've been cool in other ways. Now, huge arched windows hurl light onto a wall covered in greenery, as well as a multitude of portraits imagining the old owner as everyone from Marilyn Monroe to KISS -- see, he is cool! The rotating menu takes nose-to-tail a step further by applying it to fruits and vegetables that don't even have tails, and could feature sweetbreads covered in a "bacon and eggs all in one" hollandaise, plus "grass-finished" beef tartare topped w/ pickled ramps-infused fried tapioca, which amounts to "basically the best Funyun you've ever tasted". Desserts are no less insane, including cucumber sorbet w/ charcoal-grilled sour cherries & thyme oil, and a bittersweet ganache made from Mast Bros chocolate, and served with a buckwheat/cocoa "Rice Krispie treat" -- oh, Snap! ...and Crackle... and Pop. There's going to be plenty of eccentric wines (Orange? Yes, orange!), microbrews like a bourbon barrel-aged Ommegang, and a cocktail program that "blurs the lines between bar and kitchen" with sips that include a marg rimmed with dehydrated sea asparagus and mixed with fresh carrot juice, which reports indicate Spitzer was also into. Freak.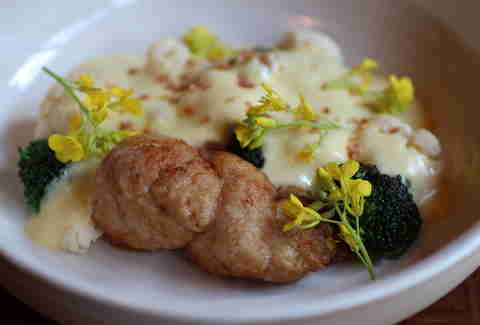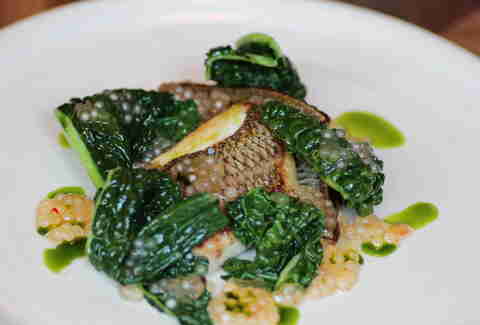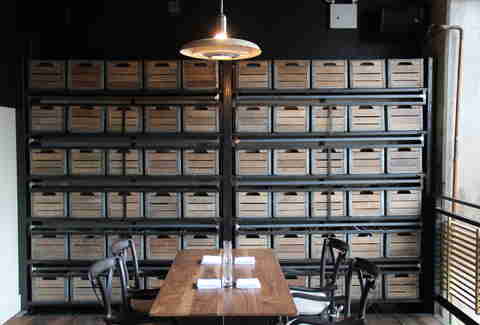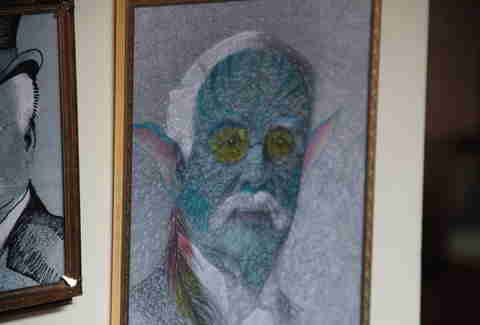 Previous Venue
Next Venue
Venue Description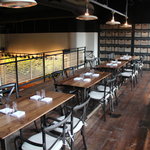 1. Governor
15 Main St, New York, NY 11201
An ultra-creative menu that insists on "nose to tail" integrity, even for fruits and veggies, resulting in dishes like grass-finished" beef tartare topped w/ pickled ramps-infused fried tapioca.