Waiting is the worst, at least according to film critics who clearly never worked in a restaurant where everyone shows everyone else their balls in creative ways. From the chef behind the wildly successful, year-wait-for-one-of-12-seats Talula's Table, here's Talula's Garden. TG's serving hyper-seasonal, impressively constructed eats in its outdoor and indoor dining rooms (which can thankfully accommodate 102 people), with the inside space outfitted with a pickle-barrel ceiling and tables/accents made from stuff pulled from an old theater, while the outside's decorated with a be-spigoted fountain and a kitchen- and bar-supplying herb garden, or what Snoop Dogg simply calls "a walk-in closet". They're still putting the finishing touches on the menu, but you can expect starters like an oxtail consomme with bone marrow dumplings; taglioni of rabbit with favas and pecorino; asparagus royale; and a flourless ricotta gnudi with torpedo shallot jus and chive blossoms, who'll be around longer than their Gin counterparts, even if you eat them immediately. Mains'll bring goodness like caramelized sea scallops in a spring puree with pine nut milk and watercress; entrecote of Lancaster beef and braised ribs with a smoked potato terrine; lacquered chicken breast crusted in hazelnut with bulgur and green garlic; and a Muscovy duck breast with roasted foie gras, confit leg parcel, and smoked beets, or what Snoop Dogg calls "those damn vegetables that keep breaking into my walk-in closet". The cocktail program's still being plotted out, as are the beers (which'll be selected to complement the food), and an organic sustainable wine list. Meanwhile, desserts include cherry sorbet and vanilla clotted cream, and if you expect a gross joke on that one, you'll be Waiting a long time.
Recommended Video
This Breakfast Sandwich Is the Size of a Car Tire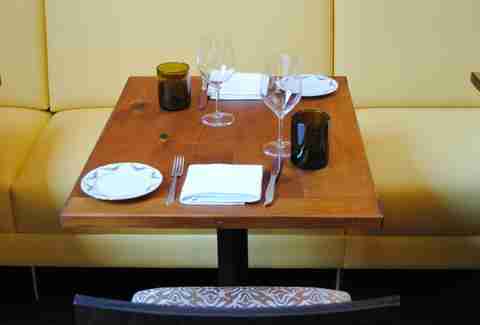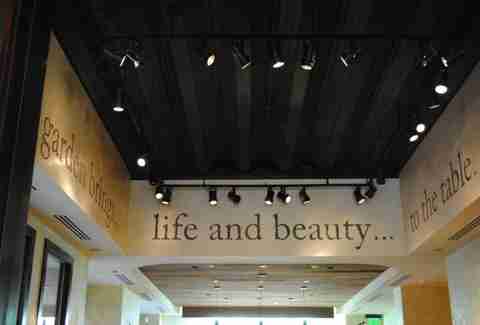 Previous Venue
Next Venue
Venue Description
1. Talula's Garden
210 W Washington Sq, Philadelphia, PA 19106
Tucked between two commercial buildings, Talula's Garden is an oasis of greenery with a latticework of potted plants climbing the patio walls. The greenhouse-inspired interior is brimming with flowers, nature-themed cylindrical lamps, and pressed leaf artwork in light wooden frames. Decor aside, Talula's main event is weekend brunch. The right way to brunch here is to order the Little Ricotta Doughnuts when you're seated and snack on them as you await more substantial dishes like an omelet with whipped goat cheese and roasted broccoli, and French toast stuffed with maple cream cheese and pears. Your meal will leave you irrevocably full, but we guarantee you won't regret a single bite.