So, maybe vegetables aren't all bad: after all, they keep you healthy, and, um, there's that whole keeping you healthy thing, oh, and there's one called rocket, so that's awesome. And finally, they're proving they can taste great too, thanks to Vedge.

From the folks who ran the shuttered-this-summer, plant-pimping Horizons comes Vedge, serving an actually delicious-sounding "vegan menu prepped with non-vegetarians in mind" (for example, they employ lots of broths and boils to impart flavors traditionally found in meat dishes) within the confines of the old Princeton Club, with twin fireplace-anchored dining rooms rimmed by plush banquettes and a wainscoted cocktail lounge sporting a chandelier of silver spoons, presumably lit by the beaming grill of Ricky Schroeder. Veg'd-out plates you won't run screaming from get going with a mix of house pickles w/ smoked mustard & rye points, and truffled fingerling fries, plus mains like steak spice tofu w/ parsnips & a walnut picada; Honshimeji mushrooms w/ saffron & red bliss potatoes; and mushrooms, scallions & Vietnamese-style broth in a bowl of ramen, which instigates fights at soup bars by screaming "come at me, pho!!" Drinks, weirdly, are also vegetarian, and include a selection of sherry and port digestifs, 'tails like the Creole Gent (Maker's, Cynar, and a 10yr Madeira) and the apple brandy/ Cointreau/ cider Apple Cide Car, plus imported drafts such as Jever Pilsner and the high-ABV Delirium Tremens, and bottles of Black Orchard Black Wit, although it's unclear how they get the peppers and onions in there.

When dessert comes around, you're looking at chocolate beignets and a "Choco-Taco" made of hazelnut tuile, mole ganache, and burnt wood ice cream, proving that the best thing about vegetarian food is that it actually can be horrible for you.
Recommended Video
Dreading the Holidays? You Need This Cranberry Sauce Margarita.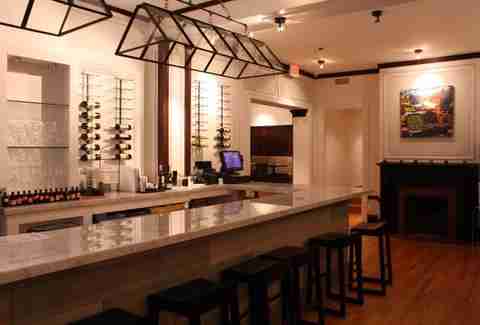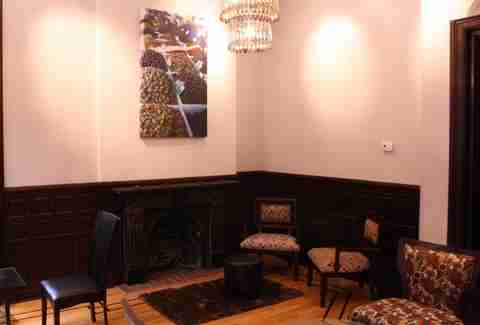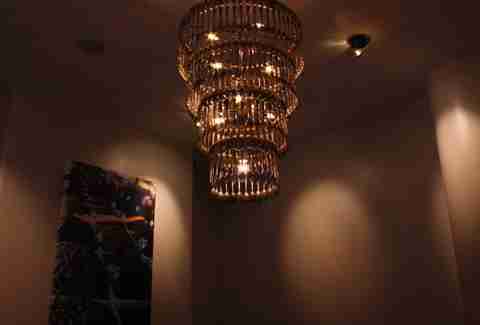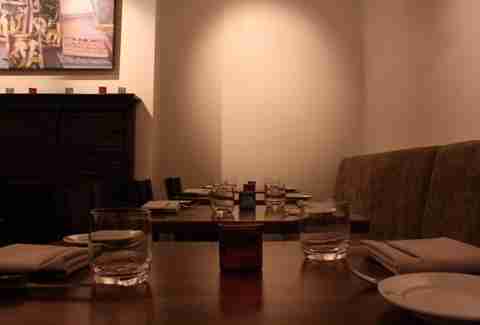 Previous Venue
Next Venue
Venue Description
1. Vedge
1221 Locust St, Philadelphia, PA 19107
A laser focus is put on seasonal vegetables at Vedge, and the refined, entirely meat-free menu is creative enough to attract even the most ardent of meat-eaters, if the wait for a table is any indicator. When chefs Richard Landau and Kate Jacoby opened their restaurant in this historic building on Locust St in 2011, the city hadn't seen anything like it: a changing vegetarian menu served in a fine dining setting with a hyper-contemporary sensibility. Anywhere from three to five of the sharing plates can make a meal, from salt-baked beets with cured tofu that's topped with whipped cucumber to seared maitake mushroom with celery root fritters. Desserts like a Meyer Lemon Cheesecake with blood orange gel and bergamot dust are impossibly light while cocktails mixed with housemade syrups make use of healthful juices like grapefruit and lemongrass. In short: skip the veggie burger and make a reservation at Vedge.