Your endless quest for pie in Philly is pretty much constantly thwarted, either by the dearth of pie shops, or, ugh, diabetes. Helping take care of the former: Magpie Artisan Bakery, now open. From a not-dude who comes from a long line of cake & pie makers, Magpie is an 18-seat bistro set along South Street in GHo, looking equal parts country kitchen and old cafe, with bright wallpaper & wainscot'd walls, a six-seat banquette, and a wood & stone counter ringed with draftsman stools. The opening menu's split between sweet and savory, with the former counting whipped cream- or Bassetts-accompanied slices of fruit jobs like plum-cherry-almond and orange-blossom-peach-raspberry, or thicker, custard-ier goodies like butterscotch-bourbon, lime-custard w/ basil whipped, and sour berry-thyme, or what time it was after every Lions loss from 1989-98. Not to be outdone, savories'll be served with a side of seasonal pickles, and include a thick tomato corn cheddar mix tucked in a buttery, flaky crust, chicken tarragon w/ white wine sauce, and a croque monsieur, which's either a combo of ham & gruyere or the French name for that singing cartoon frog. Definitely one of those. Also awesome: Magpie'll be touting a massive Italian espresso machine pulling La Colombe beans and even "pie fries", which're thin strips of pie dough baked and dipped into little pots of pie filling. You'll probably have 1 or 2, regardless of what Type they are.
Recommended Video
The Definitive Eggnog Recipe You Need for the Holidays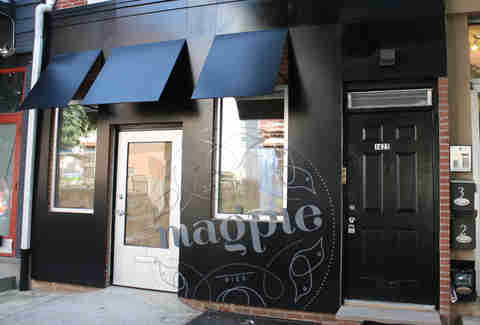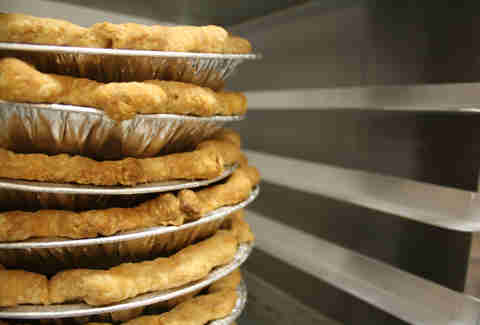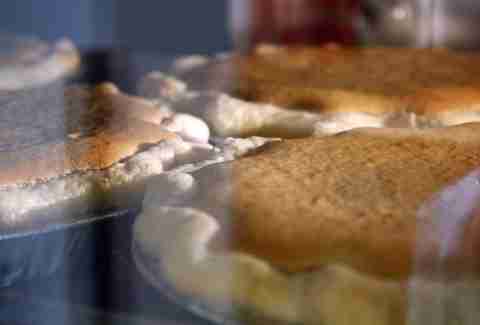 Previous Venue
Next Venue
Venue Description
1. Magpie Artisanal Bakery
1622 South St, Philadelphia, PA 19146
If the last time you've seen a cooling pie was in technicolor in a '50s-era Looney Tunes cartoon, Magpie Artisanal Bakery is here to show you the art is very much alive and delicious. From sweet to savory pies, like the incredible sounding butterscotch bourbon to cheeseburger pie, respectively, they're always working on new creations that will surprise and amaze.