Cutting the fat -- and tendon, and tripe, and pizzle (look it up if you dare) -- from the hardcore traditionalist menus found way out on Sandy, Fish Sauce just hit NW to offer gourmet, non-reproductive-organ-based neo-Viet cuisine, which you can order without fear in sunny, rustic digs featuring raw wood, Mason jar lamps, chalk drawings of boats & liquor bottles, and a long, ancient-ish communal table that looks like it was snagged at Henry VIII's yard sale.

The menu's loaded with premium, locally farmed meats and veggies leveraged in pho with filet mignon & meatballs, Korean short ribs, shrimp wrapped in sugarcane, poached chicken in garlic sauce, and yellow curry, also what the kids called Mr. Cooper when he freaked out during the fire drill. Over at the huge bar, they'll pour you beer and sake, but the real draw's the Oregon Bartenders Guild-designed craft cocktail list, which includes a rum Old Fashioned w/ "gunpowder cane syrup", and the Winged Migration w/ Famous Grouse, mango, and a general feeling that the world is infinitely more beautiful than you ever thought it could be... thanks to all the booze! The movie's not bad either

Prices drop across the board for daily 430-6p & late-night happy hours, when you can snag $5 poached chicken with soy ginger sauce, $4 beef tenderloin wraps, and $3 shrimp/sugarcane skewers, plus $6 craft 'tails that go down so easy, you'll think they were the girl who dated the owner of that pizzle.
Recommended Video
This Shop Serves Poké-fied Hot Dogs & Pizza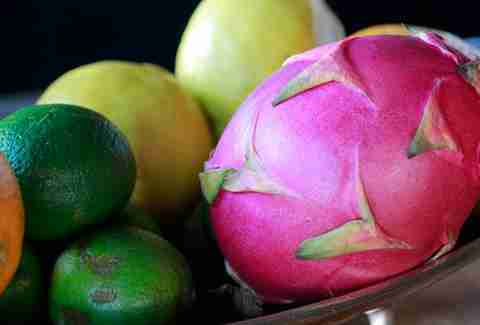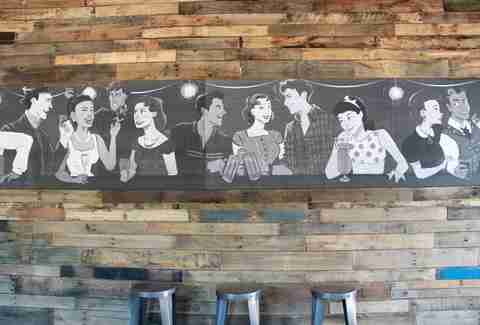 Previous Venue
Next Venue
Venue Description
1. Fish Sauce
407 NW 17th Ave, Portland, OR 07209
Fish Sauce, between Nob Hill and Peal District, keeps drinkers buoyed with inexpensive Vietnamese eats and strong cocktails in a casual nautical space lit by mason-jar lamps. The sips are the true lure, formulated by mixologist Tommy Klus, who was the bar consultant at Kask and Bluehour. But when happy hour rolls around, the food prices impossible to resist: half banh mi sandwiches, fried jicama-egg rolls, and steamy bowls of pho are natural partners with cocktails that nod to Southeast Asian flavors, like Two Birds (vodka, orange liqueur, lemon, with a pickled kumquat garnish).