A concept birthed during the first casual encounter (not that kind) between Nostrana's three-time Beard-nominated chef/owner and the worldly bartender who helped launch Aviation Gin, Oven & Shaker's a massive pizzeria/saloon combining the former's brick oven skillz with the latter's vision of what a bar should be. The result: party-perfect, high-ceilinged, Deadwood-gets-a-subscription-to-Dwell digs where the mandate is "to have fun", a refreshing change of pace to all those pizzerias where everyone watches Beaches and cries. Check out the delicious duality:

Oven: Recipes mined on an expedition to explore Italian street food include big crispy Arancini (including a boldly saffron'd beef-stuffed number), Fino in Fondo salumi paired with slightly sweet, pillowy fried dumplings, and, naturally, show-stopping pizzas including a wild fennel sausage pie topped with roasted red jalapenos courtesy of a brick "magic oven" that's capable of reaching 800deg, and's clearly powered by one helluva big light bulb.

Shaker: The aforementioned tender's 14-years-in-the-works liquid love is split between spirit-forward "strong" drinks like the vodka/ Stone Pine liqueur/ vermouth/ bitters Adagio; sugar-minimal, palate-cleansing "dry" guys including the vintage Imperial Applejack Rabbit with maple syrup and Brut; and balanced "fresh" ones like the aged rum/ ginger syrup Pineapple Trainwreck, although admittedly, Kenny Powers was pretty good in that movie.

As O&S moves forward, expect to see a menu that changes seasonally, and, as soon as their gelato machine escapes its holding cell in Georgia, a roster of "playful and unusual" cold treats like a honey and vinegar sorbetta, a welcome departure from the standard depressing pizzeria dessert of watching Requiem for a Dream while getting really worried about that scab on your arm.
Recommended Video
This Lava Flow Rum Cocktail Won't Actually Burn You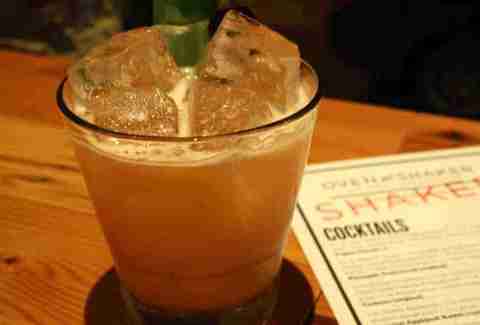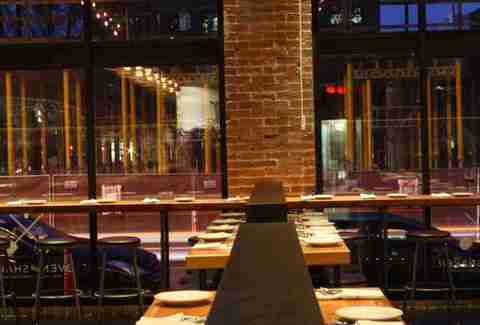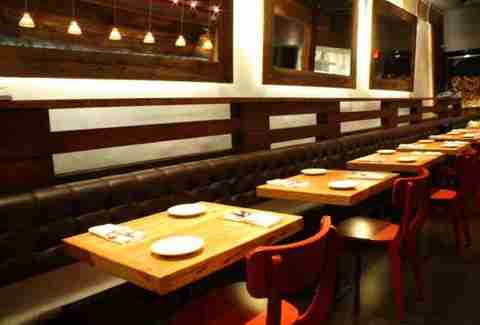 Previous Venue
Next Venue
Venue Description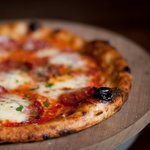 1. Oven and Shaker
1134 NW Everette, Portland, OR 97214
Pizza wouldn't be worth much — let alone existent — without either an oven or seasoning shakers, and we're just thankful that four-time-James-Beard-nominated chef Cathy Whim's Oven & Shaker has both. The pies pulled from her wood-fired oven at this sleek Pearl District dining room are the real deal: creative topping combinations like salumi and honey on thin-but-still-chewy dough keep tables full. Italian street foods, from fried mozzarella to arancini balls, round out the meal. Italian whites and reds are sprinkled with local vintages, but the true stars are the cocktail options like the maple syrup- and bell pepper juice-infused anise vodka sip, Pepper Smash #2. But you don't have to be the only one drinking: let it be known that there's a special option on the menu where you can "buy the kitchen a six-pack." You should do it.