The most important wisdom imparted upon us by one Mr. T is that no matter how foolish one behaves, said fool should be treated with empathy. The second most important, though, is that you gotta treat yo mother right. To help you start Mother's Day the T way, we got Southpark's Broc Willis to walk you through a delicious Smoked Salmon Tart that'll make her overlook the fact that you didn't get her an array of incredibly large and gaudy gold chains.

Whisk Away: Assuming you're using pre-made tart shells, pre-heat those puppies. Meanwhile, whisk together your eggs, spices, and creme fraiche, making sure they're blended well to avoid massive pockets of creme (note: also accomplished by not wearing JNCOs, and putting creme in your pockets).

Fill 'er Up: Remove the shells when they're golden brown, then pour that smooth egg mixture in. Toss 'em in the oven for 10mins, then rotate and bake for about 10 more until the mixture no longer jiggles when you shake the pan.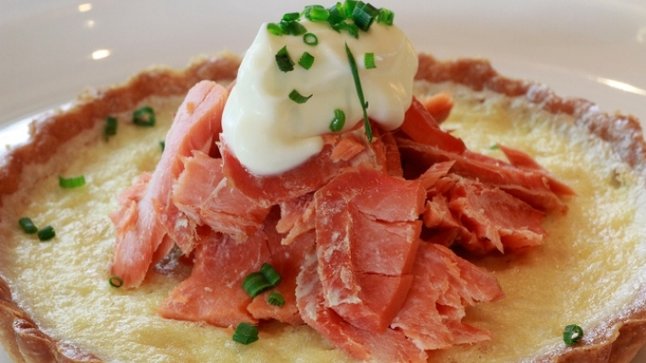 Get Fishy: Once the tarts pop out, wonder why you didn't just make her Pop Tarts, add a generous pile of smoked salmon, slap on a dollop of creme fraiche, and sprinkle with chives. Serve it to Mom and tell her she looks nice, because it's her day, fool. Treat her right.