The saying, "I scream, you scream, we all scream for ice cream" proves it: ice cream elicits terror in the hearts of men. But Bardot in La Jolla is aiming to change that by slinging ridiculously decadent hand-dipped ice cream bars that'll keep you from screaming, if only because your mouth will be full. So scare up some excitement for highlights like the: New York, NY: Nope it doesn't taste like folded pizza and rudeness. But it does taste like a layer of strawberry ice cream, a layer of cream cheese ice cream & graham cracker crust, all covered in 40% milk Belgian chocolate. The Scarlet Letter: Eat three layers of chocolate (60% dark Belgian, 40% milk, and white) all covered in both white and dark chocolate, then prepare to be publicly shamed/harangued by the town fathers from a scaffold in the middle of the square. Lucifer's Dream: Everyone knows the Devil loves Prada? S'mores, which is why this pup consists of marshmallow ice cream stuffed w/ dark chocolate, graham crust & marshmallow bites, all covered in 60% dark chocolate. Southern Belle: With Key lime & frozen meringue ice cream, graham crust, and white chocolate, the SB doesn't seem scary, though eat too many and it might just elicit terror in the heart of your heart.
Recommended Video
This Scary Clown Will Deliver Donuts to Your Friends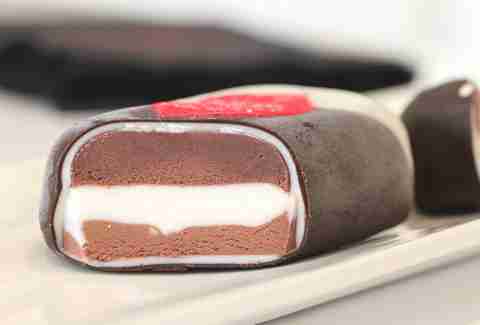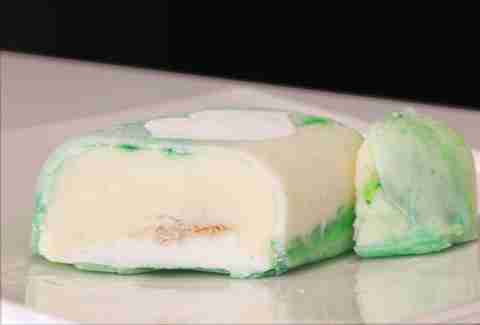 Previous Venue
Next Venue
Venue Description
1. Bardot Bars
1025 Prospect St, La Jolla, CA 92037
Fact: ice cream sells in California. Another fact: ice cream sells when sexualized and named after an iconic sex symbol. "We sell Love. On a stick," is Bardot's motto -- and one that seems to be entirely true, nonetheless. You may actually fall in love with the sensations going on with your tastebuds upon biting into one of their frozen wonders (to go with their theme and feel truly seduced by ice cream, try 'The Scarlet Letter').