If front doors could talk, the one on BFD would be like "don't push me, I'm the biggest f***ing door in this town!", and then everyone would be afraid to go in, so... it's likely good they can't. If the establishment named after said big freakin' door could talk, it would say "I'm a deli with a massive community table & retail beer/ wine in the back, and I churn out from-scratch sandos from a husband & wife team with serious resto chops ranging from Kemo Sabe to Cucina Urbana", and this article would be kind of pointless. But luckily it can't talk, so we'll inform you of deli action like the cranberry relish'd Turkey Day with bacon stuffing, and the cheddar/ tomato/ BBQ gravy-topped Smokey the Meatloaf, plus featured sandwiches including the five-chilli roast pork loin/roasted poblano/pickled onion/cilantro/garlic aioli "Loins of Fire", which presumably burns a bit going down. Those pretending to be healthy can get down on meaty salads like the shredded duck/ cranberry/ crumbled Stilton/ orange vinaigrette "Duck Cranberry", and wash them down with craft sodas from the likes of Empire and Old Brooklyn, who, after her performance in Battleship should really make like a big-ass door and not talk.
Recommended Video
Where to Get the Best Waffle Fries You'll Ever Eat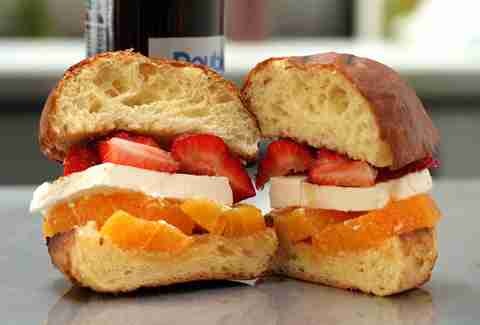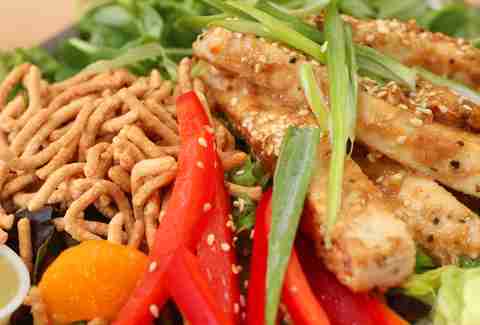 Previous Venue
Next Venue
Venue Description
1. BFD
4135 Park Blvd, University Heights, CA 92103
BFD stands for Big Front Door, which is the name of this local deli that serves up an array of freshly prepared dishes that can include soups, salads and sandwiches made-to-order. There's also an in-house specialty wine and craft beer shop that specializes in smaller-scale producers, so you can get your drink on while you wait for your grub.