Because if there's one New England thing you're totally jealous of it's their baseball team charming accents lobster shacks, you can now feel even more superior about living in NorCal thanks to Burlingame's New England Lobster Company.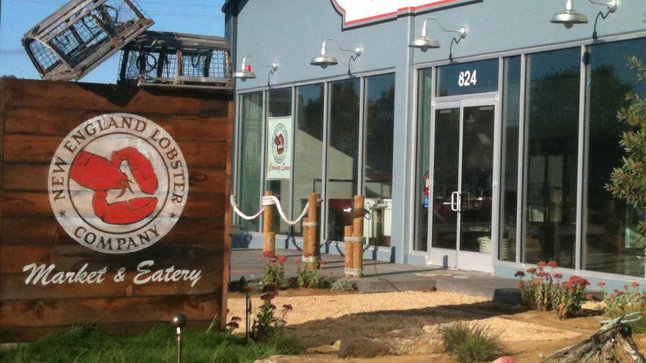 This red, Torah-defying seafood market-cum-restaurant comes complete with fake beaches and real lobster traps, outdoor/indoor wooden picnic table seating, and a large board with examples of the ranging size of tails, from "20oz" to "slightly shorter than Sonic". And since you don't just like looking at tail (you sex-having reader, you), actually eat some from their shellfish-heavy menu, which includes starters like crab nachos (which use made-from-scratch chips), and mains like lobster tacos with lemon aioli, crab sandwiches on sliced sourdough, and lobster rolls, which, much like your own, can come "Naked", although you'll probably prefer "Dressed".
And because eating Ariel's second favorite companion takes a lot out of you, you can grab a glass of wine or beer, which come as singles or in a four-bottle bucket that you can totally pahk next to you.