Just re-opened in the Ritz, this new, more casual, more cleverly named Carlton restaurant is still bringing all the class with less of the eight-course god-who-is-picking-up-this-check-ness via reasonably priced bar fare (like pulled pork sliders served on black peppercorn brioche), and liquid-encouragers like the Bar Fly (bourbon, Benedictine, poblano pepper, vanilla, lemon). Plus, there's a new tablecloth-free dining area, lounge, and private dining room with walls of frosted glass -- fitting, as it means you can mug the people in there all you want.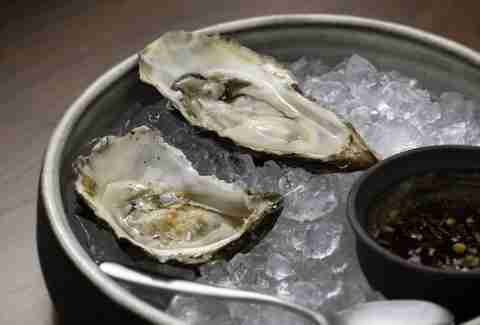 Previous Venue
Next Venue
Venue Description
1. Parallel 37
600 Stockton St, San Francisco, CA 94108 (Nob Hill)
A restaurant inside the Ritz-Carlton is exactly as enticing as it sounds. Chef Michael Rotondo's Parallel 37 puts a more casual spin on fine dining, and is Zagat-rated for having "one of the best tasting menus." The restaurant's focus is on "hyper-seasonal ingredients" found only in the Bay Area, so be sure to splurge on a tasting menu with a wine pairing, and marvel at the beautiful plating for each course.