While "check out the rolls on that elephant" is a very mean thing to say to someone who doesn't eat enough sushi, "check out the rolls at Elephant Sushi" is very appropriate to say when you're super-excited about this new family owned/operated (seriously, the mom's doing prep in the back and one of the chefs' wives is your awesome server) 39-seater with driftwood fish on the walls and Edison chandeliers made by a chef/carpenter/electrician/champion ribbon dancer (one of those is a lie). The goods: Their ever-expanding roll menu debuts with originals like the Red & Yellow (spicy scallop, avo, red tuna, fresh mango, sweet soy glaze), the White Out (yellowtail, avo, seared butter fish, garlic ponzu), and the sweet-soy-glazed Flaming Sea Bass, which also comes with its +1, special friend Kathy Griffin spicy tuna, masago aioli, and Japanese chili, and is baked by wrapping it in foil and SETTING IT ON FIRE WITH A BLOWTORCH. If pyrotechnics aren't your thing, you should avoid Rammstein concerts, but should not avoid offerings like cast-iron-skillet-baked Sizzling Mango Sea Bass, truffle-oiled, seared yellowtail w/ ponzu & garlic chips, and Himalayan Trout served cured on a block of pink Himalayan rock salt. None of that is a lie.
Recommended Video
Potato Skin-Breaded Queso Balls Will Make All Other Apps Obsolete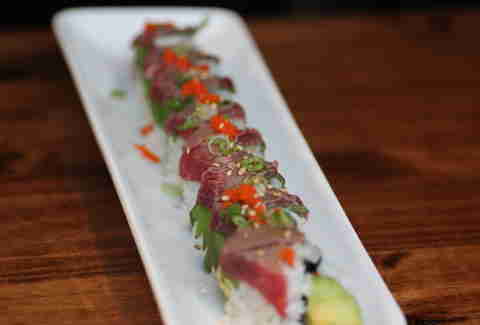 Previous Venue
Next Venue
Venue Description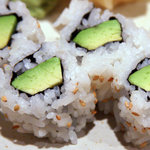 1. Elephant Sushi
1916 Hyde St, San Francisco, CA 94109
This 39-seat Russian Hill spot is a comfortable family operation with the mom doing prep in the back, one of the chefs' wives acting as server, and carpenter work and the beautiful Edison chandeliers created by a chef. Both sophisticated and romantic, it's an ideal date spot, and the $2 sake bombs will help ease things up if the evening starts awkwardly. Don't know which inventive roll to get? Read the rave reviews and recommendations customers write on slips of paper that line the windows.