Ever been to Monk's Kettle and thought, "This is awesome, but I wish it was housed in a giant former-garage space, with a stone oven, seating for 100+, and rich wood paneling that made it look like a barn designed by Frank Lloyd Wright"? Well, stop thinking that and start going to The Abbot's Cellar, opening tomorrow on Valencia with pretty much all of that stuff. From the dudes behind MK, this new, suped-up beer-centric restaurant will feature a daily rotating menu designed to work with beer, including specific drafts decided on during weekly meetings between the chef and the cellarmaster. Featured items will include eats like a beef bone marrow sandwich on rye (w/ house pastrami, spicy greens, and pickled mustard seed), braised goat ragu gnocchi with pecorino, and a spring onions-, crispy hen of the woods-, and padron peppers-topped dry-aged strip loin, pretty much the only time you're gonna want to hear the words "dry", "aged", and "strip" together. With a two-story, 500-case, 55-degree stone beer cellar, the suds program here won't mess around, with 40 different types of glassware, 20+ brewskies on tap (or in old-style, hand-pump cask engines), and more than 100 bottles like Dying Vines Barrel Aged Dubbel and the only NorCal stock of Great Divide Brewing Company's Yeti, an abominably good beer. Other really important stuff: there's a sink well in the bathroom shaped like a beer bottle (!), plus there's a one-of-a-kind, seriously-they're-the-only-restaurant-in-the-nation-with-this by-the-glass beer offering wherein they'll pour pints from 10 rotating 750ml bottles, made to pair with the week's menu -- maybe something to think about?
Recommended Video
Where to Get the Best Waffle Fries You'll Ever Eat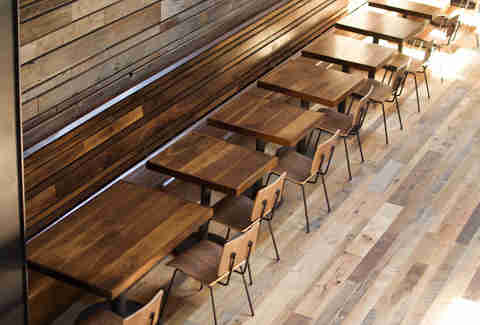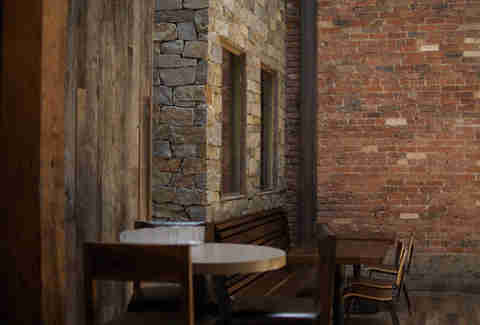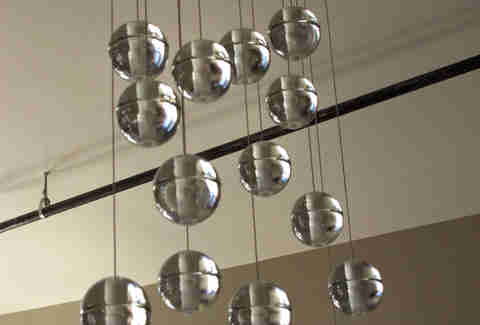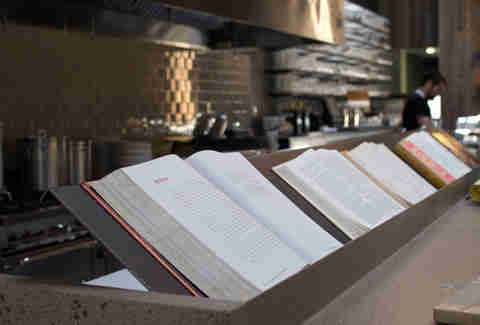 Previous Venue
Next Venue
Venue Description
1. The Abbot's Cellar
742 Valencia St, San Francisco, CA 94110
The guys behind MK now have another spot, The Abbot's Cellar, that's right in the heart of The Mission. In a space that expertly balances hardwood floors, banquettes, chairs with stainless steel appliances, and marble tabletops, the chefs are offering up a menu that changes almost daily, inspired by close relationships with farmers and ranchers. Along with amazing food (pork loin, king salmon, and a variety of pasta), this place is super into beer, a fact reflected by a pretty deep menu of brews that come in both glass and bottle form.