The Deal: Terrific Thai has two pretty awesome things going for it, 1) it's less than a block from Toronado, and 2) the owner's name is... Golf.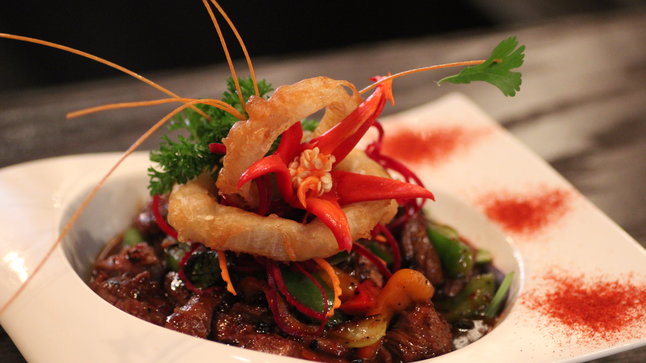 The Food: The very affordable menu's got all your Thai favorites (Pad Thai and... Pad Thai) plus new stuff like this Lava Beef, which's wok-fried flank steak with spicy sauced basil and bell peppers.
The Drinks: They don't have booze, but they more than make up for it (okay, kinda make up for it) with Thai Iced Coffee that's made overnight using condensed milk and spices like cardamom.
The Bonus: Unlike the unfortunate accident from last Independence Day of the same name, Firecracker Balls are actually something you gotta try, with panko-crusted, deep-fried ahi tuna.