Not just what BMXers sport after extremely painful handlebar collisions, Blackwood's also the Marina's new Thai-American fusion-ery -- a Sweet Maple spin-off with two fireside communal tables out front that give way to an interior split between pillow-equipped banquettes to the right, and two-tops to the left (to the left). Though the menu has some basic Thai-ness (chicken pad, oyster mushroom egg rolls, crispy crusted tiger prawns), it also has some awesome unexpected-ness like sides of Millionaire Bacon (thick cut strips cooked with syrup, honey, and chilies), the BW Burger (seasoned Wagyu w/ white cheddar, cilantro aioli, and sesame Thai salad on a brioche bun), and a grilled Wagyu flank steak dipped in homemade 151 rum sauce, dubbed the "Last Mid Night", or what you won't remember if you have too much of that 151 sauce. They're also packing an impressive 16-beer, three-sake, quagillion-wine list, plus they're serving breakfast every day ('til 4p), meaning seven days a week, you can start your day with a mimosa that's bottomless, much like a BMXer must be after getting fitted with a wang cast.
Recommended Video
McDonald's Is Giving Away A Diamond-Studded Big Mac Ring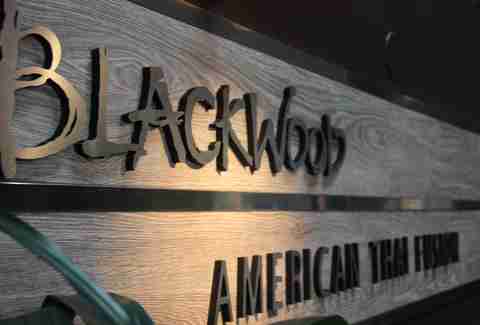 Previous Venue
Next Venue
Venue Description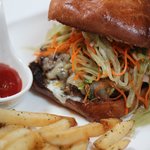 1. Blackwood
2150 Chestnut St, San Francisco, CA 94123
Blackwood is a Thai-American fusion spot in the Marina that's got two fireside communal tables and pillow-equipped banquettes. As for the food, Blackwood stays true to its mission and keeps things classically Thai and American at the same time, offering tom yum, pad thai, noodle soups, and other Thai standouts alongside more domestic fare like burgers, chicken sandwiches, and a breakfast menu packed with eggs, bacon, and more.