The brainchild of the former manager of Phish ('natch), Comal's a woodsy, 140-seat Oaxacan resto opening Friday in Berkeley with a menu from a Delfina alum that includes whole chickens roasted in a wood-burning hearth, plus tetelas (corn turnovers), tlayudas (basically an open-faced crispy burrito), and grilled artichoke with ancho and epazote butter sauce. And because according to the Chinese Zodiac, this is the year of The Alcohol, you'll be able to get plenty of it including 10 beers, two Sonoma tap wines, and a curated-by-the-Bon-Vivants list of cocktails, sipping tequilas & mezcals.
Recommended Video
This Tea Changes Color Like a Mood Ring
Previous Venue
Next Venue
Venue Description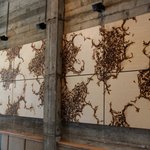 1. Comal
2020 Shattuck Ave, Berkeley, CA 94704
Located in über-cool Berkeley, Comal is an Oaxacan restaurant that's the brainchild of the former Phish manager. The menu includes whole roasted chickens, grilled fish tacos, and pork enchiladas. Even better is their hard-to-believe-spacious outdoor space, where you can sip on your choice of draft and bottled beers, wine, and some perfectly refreshing summer cocktails.