It's okay to mistrust the word "free", especially when all it's ever left you with are scintillating 15-second video clips, when you clearly need 30! Making sure you associate "free" with more than just unwearable socks, Freehouse, now open in Berkeley.

Housed in a 90yr-old, fraternity row-abetted building across the street from Cal, this sprawling Harry Potter-esque bar-taurant is equipped with three iron chandeliers, a blue 'n gold free-use pool table, 60 main dining seats, and a lounge area complete w/ a giant stone fireplace and fat leather couches, but please don't call them that, they're sensitive about both their weight, and yours.

Gastro grub's made by the same chef that opened Monk's Kettle, and includes starters like beer-poached mussels and giant pretzels w/ Cheddar Pilsner sauce; mains like a cider-brined pork chop; and sandos such as pulled pork (w/ porter bbq sauce and jicama slaw) or flank steak with arugula, fried onions, and horseradish creme fraiche served on a missile-shaped roll, which you would totally fire if you weren't le tired.

Their 12-stool, steel 'n leather bar'll shake and stir classic cocktails with a heavy whiskey focus, along with on-tap wines, 29 bottled beers (including Ommegang BPA, Bear Republic Big Black Stout, and Green Lantern IPA), plus 16 different $5 California drafts like Hop Head Red, Urban People's Common Lager, and Velvet Merlin, or the "roommate" Dumbledore keeps bringing home for Thanksgiving.

Down the road, FH'll open its firepit-equipped outdoor patio space, and institute a happy hour making their already-cheap drafts even cheaper, not unlike how you feel every time you watch that poor girl get a pizza delivery.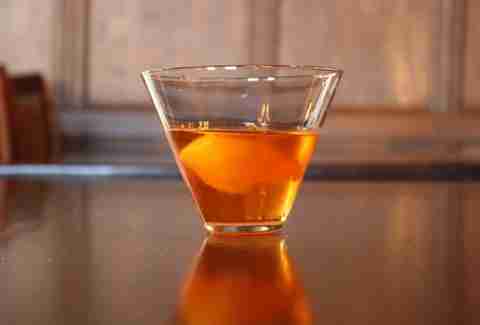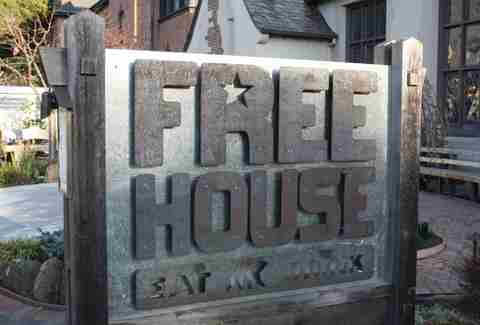 Previous Venue
Next Venue
Venue Description
1. Freehouse
2700 Bancroft way, Berkeley, CA 94704 (Berkeley)
Housed (see what we did there?) in a historic building constructed in 1926, Freehouse seeks to be a neighborhood bastion of American values, from freedom of expression to equal opportunity. Specifically, equal opportunity to order from the food and drink menus and the freedom to express yourself on the regulation-sized pool table.